There is no way this could possibly go wrong: A recap of Blizzard Watch's latest D&D adventure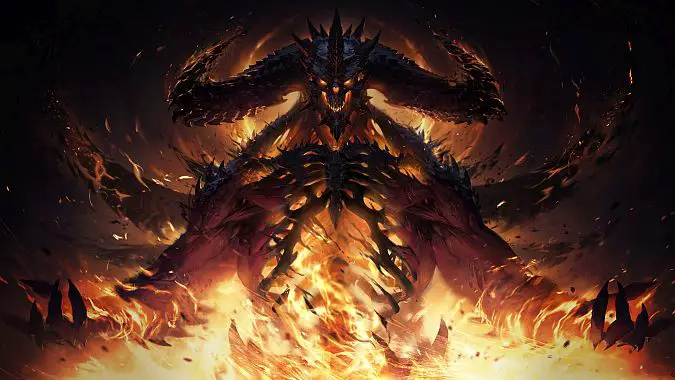 So, sometimes the DM can be a bit of a prankster.
With our Dungeons and Dragons Spectacular campaign heading for what I've come to think of as the mid-season break and the party potentially doing a few one shot adventures — details not yet worked out but I have faith it's going to be great — we're on the cusp of some amazing events for our party of adventurers. And speaking of our party of adventurers, here they are!
So, what happened this week? Well, if you missed the live show, we have it recorded for you. But if you want the recap (packed with spoilers), keep reading.
To sum it all up, the party spent the night in a bubble, a weird magic storm reanimated skeletons around them and sent them through a portal, and Zellan's talkative magical axe heavily insinuated that the big Minotaur skeleton walking into the portal was the same one that Zellan killed to get the talkative magical axe. Because maybe time travel?
But before that could really get sorted, the party noticed Arison Cinnamon outside the dome they were sleeping in, and suspiciously question (and threatened with murder) the new arrival.
Arison's talkative imp failed to save against a Zone of Truth spell and revealed that Arison was looking for help to escape an infernal contract, and Zellan's magical axe informed him that there was a demon watching the party from far away. It attacked, revealing itself to be a Red Abishai with another Minotaur skeleton carrying Zellan's magical axe. After a brief altercation, the Abishai fled the fight, leaving behind the dead body of a Wizard with a Bag of Holding, a large sum of money, an Amulet of the Planes, Mariner's Armor, a Luck Blade and… a severed Hand.
Wilyur cast Identify to determine all of these magical items, but he didn't share the truth about the Hand with the party.
Meanwhile, inside the skull of the Minotaur, Fizzl the Kenku Bard found out that there was a glowing gemstone, and because it was shiny, he had to pick it up. In a flash of green light the gem transformed into a pulsating, bloodshot Eye. The Eye whispered to Fizzl that, were he to rip out his own eye and replace it with the one he now held, he would gain fantastic magical powers and secret knowledge, as the Eye was once part of a being that knew every secret throughout the cosmos.
And if that wasn't enough, we had some family drama, too. A Tiefling by the name of Reckless who claims to be Caution the Paladin's sister and Mischief's birth mother told the party to head to a local fishing village and catch a ride on a Dwarf pirate's ship, to get away from Piador. Mediel the Cleric is suspicious, thinking she may know who this pirate is.
If this sounds like a ride you might be interested in catching up on, we have the whole show on Soundcloud. And if you want to hear the whole twisted story, you can catch up on all the episodes here:
For those of you who know what that Hand and Eye are all about, yup. Things are getting nuts. The July episode should be wild.