Diablo 3 Season 21: Trials of the Tempests is now live!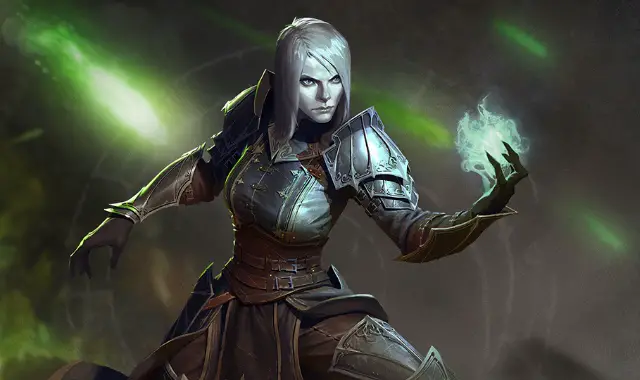 Diablo 3 Season 21 just started, so I hope you're ready for the latest speed run to 70. But before you dive in, you may want to read up on Season 21.
Our last Season was the Season of the Forbidden Archives, and it was an example of a Season theme with a great deal of metagaming to it. But Season 21 is going to be different: the Trials of Tempests buff, which is more of a random buff. Blizzard describes it as:
With you as the champion of the elements, the burning hells will face the Trials of Tempests!
During Season 21, your character will occasionally (every 90 seconds) channel an elemental power which unleashes into the environment for a limited time:

Rain meteors from the skies around you.
Breathe lightning.
Summon a wall of flame.
Release twisters of pure energy.
Crush your foes under the weight of rolling snowballs.
We've had some hands-on experience with channeling the wild elemental power that Season 21 provides, but Blizzard has tweaked it a bit since the PTR, giving the buff more visibility that may help you make the most use of it. But it's also just fun to randomly smash everyone around you with meteors.
And a new Season means new rewards: there will be both new and old rewards to collect in Season 21. Everyone will be able to get a new class set via Haedrig's Gift, there are plenty of cosmetic rewards, new stash tabs, a new Stupendous Contraption mechanical pet to earn — and a second chance to earn the Rocky pet from Season 9. So if you're into collecting, you'll find plenty of reasons to play.
Now there's nothing to do but wait for Season 21 to arrive and think about what you'll be playing this Season. Probably a Barbarian.