When has an alpha change made you reconsider what you planned to play?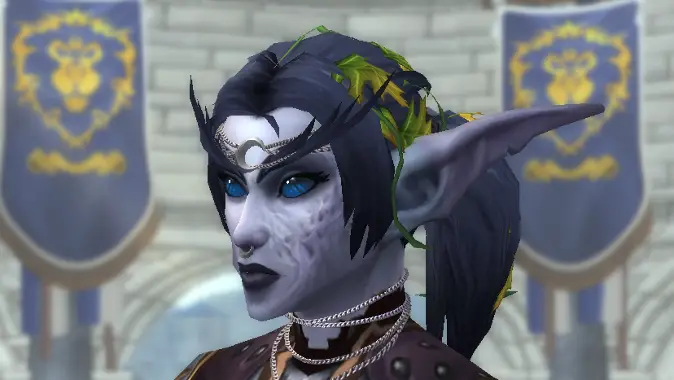 I've been pretty up front about not enjoying playing a Night Elf in World of Warcraft since the events of Battle for Azeroth, and I went so far as to level a Lightforged Draenei to take over as my main come Shadowlands. I was pretty set on this change, too. And now I'm certain I won't be doing this.
I'll instead be playing my Night Elf in Shadowlands — and the reason for this decision is a purely cosmetic one. No, not transmog — while that is important to me, I like how the Lightforged looks in plate every bit as much as my Night Elf. No, it's the new character customization options, and one in particular — the ability to give my character burn scars.
The scars on her face in the header image are even called "Teldrassil," which I personally find perfect, because that's the exact reason I wanted to add them. In my head, my character nearly died trying to reach her mother in Dolanaar and just barely survived when she was magically pulled out of the flaming ruins of the town, clutching her mother's body. The idea of such a horrific moment leaving permanent scars seemed fitting, and I'm so happy that the option is there and properly attributed that I'm interested to see how the story progresses in Shadowlands. I know Tyrande is out for revenge, and while I'm afraid the story will present her as unhinged and unreasonable, I'm at least hopeful there will be more nuance now.
It's a small change. But it lets me personalize what the story in BFA meant and what it did to my character. It lets me own it. I'm very excited for it and it's made me want to play that character again. So I figured I'd ask — have you been dead set on a specific thing in WoW, like what class or race you'd play or what faction you'd pick, only to have your mind changed by a change in the alpha?