WoW
Jul 8, 2020 12:04 pm CT
The Mission Table gets a much-needed glow up in Shadowlands, and it looks like an Auto Battler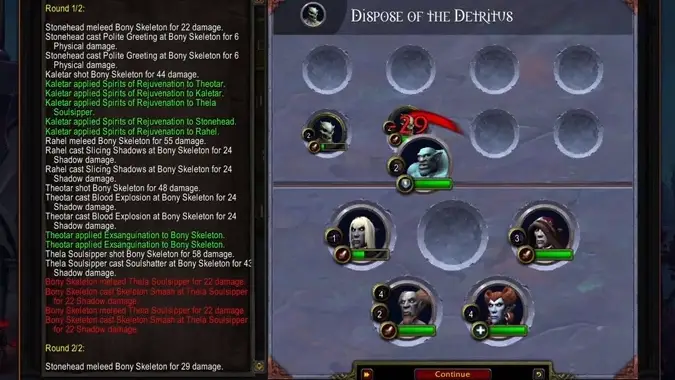 The mission table has been a staple of the past three expansions of World of Warcraft, with much the same gameplay since Warlords of Draenor — recruit followers, send followers to go get stuff for a couple hours, collect loot. In Shadowlands, this is getting a bit of an overhaul. Instead of just sending out your followers and twiddling your thumbs, you'll get to play out their mission in a gameplay system reminiscent of the Auto Battler genre.
Based on the screenshots and Ion Hazzikostas' explanation, looks like the followers you typically amass during your journeys will still have unique abilities, and those followers will be closely linked to the Covenant you choose. Your followers will use their abilities to attack mobs on the battlefield, hopefully successfully completing the mission as they do so. Ion said that this system is intended to be played in a short time period, for people who don't have a ton of time to log in every day.
Both in the description and in the seems like a simplified version of Auto Battler games like Riot's Teamfight Tactics. In those games, your champion's positioning, skills, and levels all matter, but you have a whole battlefield to play around with. In the samples we were shown, some of our followers may heal, while others seem to have special offensive DPS abilities. However, the playing field was rather limited, using slots rather than a full field to play around with. Still, it's a much more hands-on, engaging version than any we've seen thus far.
There's another thing that's similar to games like Teamfight Tactics, which is a much-missed feature from the Warlords version of the Mission Table — you can play this on the upcoming revamped mobile companion app. We'll get a better idea of what this feature revamp looks like in-game soon when the Shadowlands beta goes live, but there's still no ETA for the mobile companion app update.