What is your favorite gaming background noise?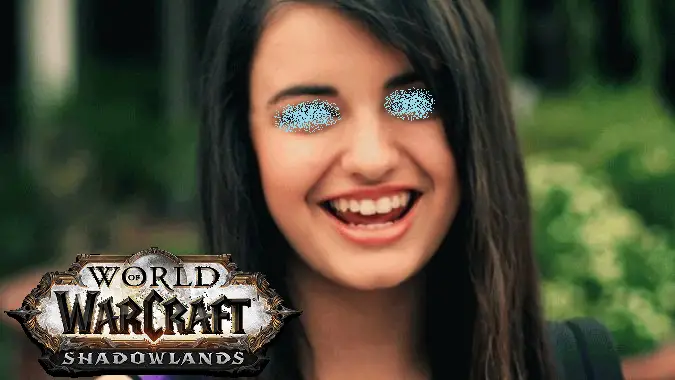 We've been talking about Shadowlands a great deal here (I know, you're shocked), but what you haven't seen is all the behind-the-scenes conversation that occurs on our Discord. You are a member of the Blizzard Watch Discord server, right? Well, if you're also a Tier 4 (and up) Patreon, you can follow these conversations! Basically, this is a long-winded, not-meant-to-be-an-advertisement way of saying that one of our writers was inspired to put on a particular movie while leveling in the beta because of said channel's discussions.
I'm sure you're equally shocked to find out I have opinions on this subject! Whoops, that may be an actual shock. Sorry. You might want to call a doctor.
When gaming, I don't pick my background noise — the things I'm listening to outside of the game music — based on the game I'm playing. I select both the music and the game to play based on my mood. Sometimes I am in a positively foul mood, and I log into Diablo 3 and blast metal. Other times I am feeling cheerful and run around Azeroth picking flowers and humming with classic rock. Or if I need to reset my focus, I'll spend a few minutes with puzzle games and classical composers.
OK, so maybe the music does end up complimenting the title. But it's not necessarily a conscious choice, more about seeing what fits with me best. And while the combinations themselves may not be unique, the experience is unique to me because of how I'm putting the two together. It's similarly unique to you based on your music tastes, your gaming pleasures, and your current mood. Perhaps you don't enjoy listening to music at all, and you'll prefer having Rick and Morty on while exploring beyond Azeroth into the Shadowlands themselves. Try watching Dexter while burning through the demon legions of the Burning Hells. I'm not sure what would pair well with Overwatch — maybe Watchmen (show or movie). And don't even get me started on which franchise pairs best with StarCraft because it's either Star Trek or Star Wars, and I fully expect this discussion would destroy the internet.
Regardless, this is a pretty personalized choice, so let's hear from you. What do you enjoy having on in the background when you are playing a video game? What leads to that particular choice? What's your absolute favorite combo between (background) media and video games?