Tasha's Cauldron of Everything sourcebook is D&D's biggest rules expansion in years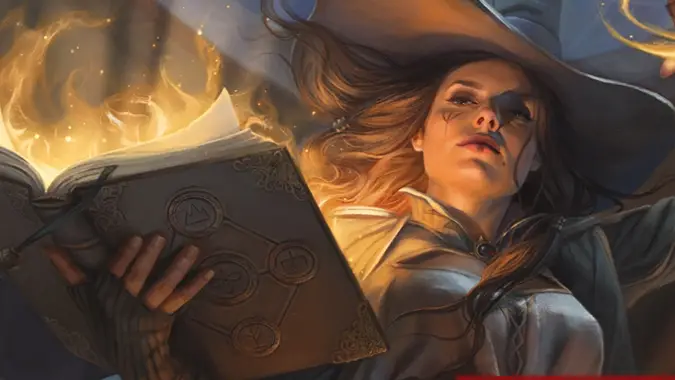 It can be easy to forget that Dungeons and Dragons 5th Edition came out six years ago, in August 2014. Previous versions of the game had various ways to update and change the rules — the infamous 3.5 versions of 3rd Edition come to  mind — and for 5th Edition, we've seen a lot of unofficial material via Unearthed Arcana, and books like Xanathar's Guide to Everything that make those unofficial rules official. Similarly, books like Mordenkainen's Tome of Foes have expanded what's possible in the game, but it's been years since we had a big game update like Xanathar's.
And we've seen quite a few discussions about updating D&D recently, with Wizards of the Coast pledging to do something about the fantasy racism that has plagued the game since the beginning.
That's what makes the upcoming Tasha's Cauldron of Everything sourcebook so fascinating to me. Details on exactly what's in the book are scarce at this point, with the biggest reveals being teased for the big D&D Celebration event this September 18 through 20. But one of the potentially biggest changes is that it will allow players options for character creation that do away with racial traits entirely. Between that and the fact that this is the biggest collation and publication of current playtest material into official status since 2017 — yes, three years ago now — means that we're moving towards the second half of 5th Edition, similar to when 3rd Edition got its 3.5 update.
Plus, it's great to see Tasha get an official sourcebook, considering Xanathar and Mordenkainen got theirs. Iggwilv/Tasha is one of the best antagonistic Wizards in D&D history: she's the kind of person who unleashes Demon Queens of Fungi on your campaign world. Yes, she made that one spell your Bard constantly uses to torment your NPC's, but she's also made deals with demons, traveled the multiverse, and told Elminster where to stick it, so I'm basically super happy to see her get a sourcebook.
Of course, it's hard to know for sure what Tasha's Cauldron of Everything is going to be for 5th Edition when we have little idea what's going to be in it. We've talked about Unearthed Arcana playtest material here at Blizzard Watch a lot, and I'd personally love to know which subclasses, options, and abilities are going to make it into the new release. I've wanted the Rune Knight made official for at least a year now, for example. I'm excited to see the Artificer get moved out of the Eberron books and into more widespread use — I feel like it deserves a more central role, up there with every other class — and I'm super happy to see updated rules for racial traits, group patrons, and sidekicks.
Hopefully the previews coming soon will give me an idea of exactly what TCoE has in store for us so I can know finally if I'll get my legal Rune Knight already.