The Queue: We are our scars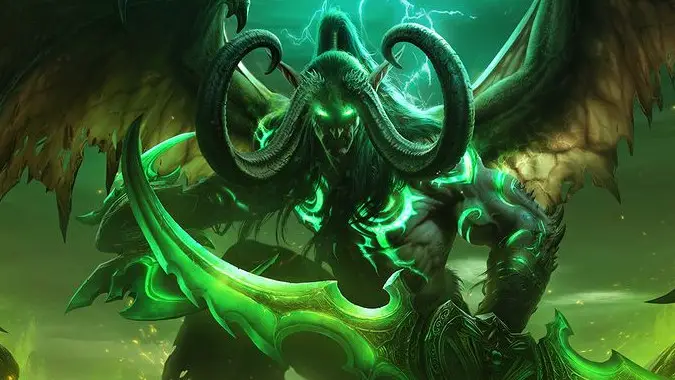 Lately I think a lot about the passage of time and how each of us are essentially, and constantly, undergoing a process of being carved and sculpted by life, by time and our experiences. We start off unformed, with a whole life of possibility in front of us, but we move forward through time and as we do, we become as much what we didn't do as what we did. We are what we've chosen, what we've experienced, what we become is the parts that were cut from us. The dreams we didn't make real. The moments of loss, of goodbyes unsaid, of love left behind.
We make fun of Illidan sometimes for being a bit emo, but I think I am my scars was the most profound thing anyone's ever said in World of Warcraft. We are what we've lost. Every moment that passes shapes us. We are made up of our choices, of the things we've done, and the things we didn't do.
This is the Queue.
---
TETSEMI ASKS ABOUT SHADOWLANDS AS THE HARRY POTTER EXPANSION
Q4theQ – Change my mind – Shadowlands is the Harry Potter expansion, the Convenants are the four houses, the Arbiter is/was the sorting hat, and the Jailer's is Voldemort (mostly kidding), but I want to see where this thought goes in the queue. We hashed through it in the #spoiler-chat channel and came up with
Bastion – Hufflepuff
Ardenweld – Ravenclaw
Maldraxxus – Gryfndor
Revendreth – Slytherin
I have literally never read a Harry Potter novel, watched a Harry Potter movie, or otherwise interacted with the franchise. I have no idea, aside from seeing people talk about them online, what the Harry Potter houses are all about or even the plot of the novels, aside from the most generic cultural osmosis.
I'm tempted to retell the story of when I was working in a bookstore in Maryland just outside of Washington DC back in 1999 and someone came in to buy the second Harry Potter novel and when I revealed we didn't have any (they'd all sold out) I was focused upon with an outburst that shocked and horrified me, but instead, I'll just say that there tend to be similarities in fantasy stories and they're not always deliberate.
---
6K GETS WEIRD WITH IT
Q4tQ: If the Jailer was a food group, would he be Fruits & Vegetables…or would he be Breads, Pastas & Whole Grains?
No.
---
KALCHEUS WANTS TO KNOW ABOUT SSD VS HDD
Q4tQ: Is an external SSD faster than an internal HDD?
I have one. Yes. It is faster.
---
SIBYLLE WANTS TO KNOW ABOUT REDISCOVERING OLD LEVELING ZONES
You know, I've been working on my Hunter lately. And man, I am absolutely in love with Drustvar. It's just absolutely my favorite zone this expansion, and I'd utterly forgotten how much creepy fun there is in that zone.
---
KALCHEUS IS PLANNING A VACATION
Q4tQ: For my upcoming 8-day vacation, should I concentrate on a small area of places to visit, or try to visit as many scattered spots as possible?
I mean, assuming you're living in the US, my advice is stay in a bunker and avoid all human contact. Please. We need every one of you, please don't get sick. So I guess I'm for a small area — namely, a bunker with no humans. Avoid the humans, Kal.
And as a freebie, no, I'm not interested in Magic The Gathering, even with them doing a Forgotten Realms set. Maybe if they did Greyhawk or Mystara.
---
YANA_WHO WANTS TO KNOW ABOUT CORRUPTION
Is corruption going away in the pre-patch or at full release? I am not liking gearing up a new 120 on WQ's and getting corrupted gear that I can't use.
Pre-patch.
Okay, so that's the Queue for today. Mitch is doing tomorrow and then I'm back on Friday.