Who would you bring back from the Shadowlands?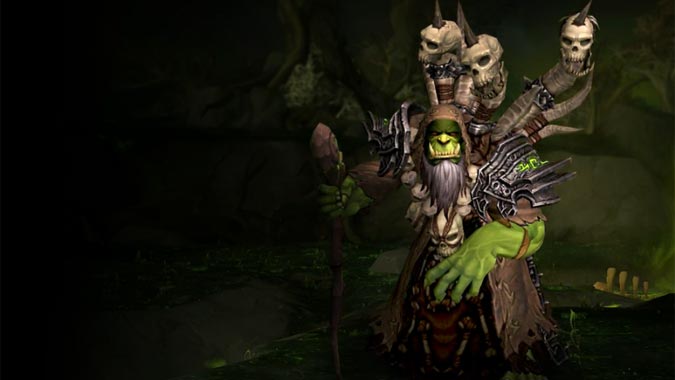 It turns out that people and objects can leave the Shadowlands and make their way back to Azeroth, as seen in the recent Afterlives animated shorts. The sword, Frostmourne, is from the Shadowlands. Draka left the land of the dead, even if it was just a day trip. Then the players and other living people are able to enter the Shadowlands, walk around, and interact with the residents there, as physical, substantial beings. The dead are not ghosts from the past. These are people who continue on, death not necessarily a setback.
This idea of a place where players interact with characters who were once dead, but can now be interacted with in a new way is something we have seen in World of Warcraft before. Warlords of Draenor was mostly a trip down memory lane. A reintroduction of old characters. And a way to have consequences that (seemingly) did not affect the story long term. For example, AU Velen dying, while our Velen was fine. However WOD seemed to have one ultimate goal: It was a way to bring back Gul'dan, to re-summon the Legion to setup the next expansion.
Shadowlands could be a similar setup. The dead are no longer gone. Someone could come back to Azeroth, a second chance at life. Most will stay, because they have their "life" there now. But what if someone comes back, one or two people — because thematically they go together. And what if you, as your Covenant's hero, get to choose who that is?
Would it be the obvious choice, Mankrik's wife, Olgra? Restore Llane Wrynn to the throne of the Alliance? Or find and bring back both AU and MU Gul'dan, just to find out if he would work well with himself?
Bonus question, if bringing someone out of the Shadowlands means someone has to stay behind, who is most likely to make that noble sacrifice for the good of Azeroth?