How to get to Castle Nathria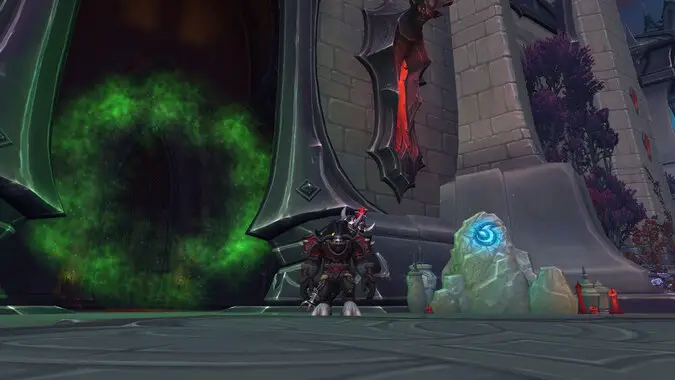 It's time to throw wide the gates of the first raid in Shadowlands, Castle Nathria. The evil Sire Denathrius has made his lair at the top of the castle so it's time to go beat him up — and see if he has anything good worth taking. Once you've gotten yourself as much gear as you can, the first step to a successful raid is finding the actual entrance. Castle Nathria is located almost smack dab in the middle of Revendreth: it's the large spire with the giant bat statue perched on top, you can't miss it.
Ideally, you'll have the Charred Ramparts flight path. From that flight path just run through the hole in the wall made by the helpful, yet clumsy, giant aptly named Crushfoot. Keep pointing yourself at the giant tower and avoid the Vampire Nobles and Gargoyle patrols and you should be at the entrance within a minute. There's also a convenient Meeting Stone just outside to help summon any stragglers.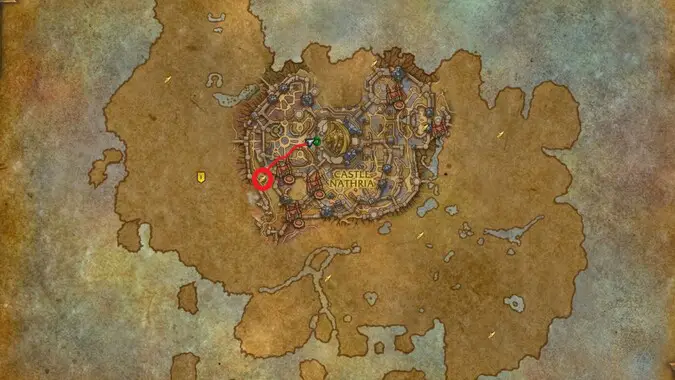 If you're not interested in taking a flight path to Castle Nathria every raid night, there is also an inn located just through the wall. You could set your Hearthstone there and be just a hop skip and a jump away from raid whenever you needed. This is probably something that only Mages will do, because of their ability to teleport to Oribos at a moment's notice. Those cheating Mages.
There's also a helpful Stable Master located nearby for Hunters who might need to swap a pet or two around. If you're not raiding with a Mage and you need to stock up on food and water, there's a vendor just beside the Innkeeper who can supply you with a nice refreshing glass of Infused Muck Water. Just like Mom used to pour — yum!
So you can see that it's fairly easy to get to Castle Nathria. Keep in mind that there are always Warlocks though! A summoning stone inside of the raid is much faster than a flight path. That's why we bring Warlocks along to things right?