Where to find the flight master in Oribos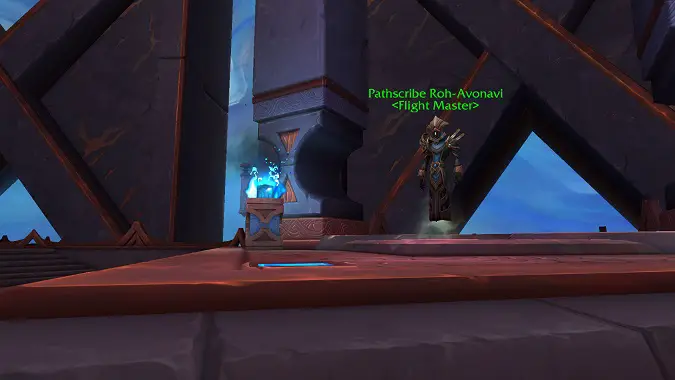 World of Warcraft: Shadowlands introduces us, as players, to an entirely new method of zone layout that's more reminiscent of our time on Argus during Legion than anything we've encountered previously. Getting around the realms of the dead is going to be a unique experience, as the four disparate Covenant zones and the Maw are isolated regions. Who better to get you there than your friendly neighborhood hub-city flight master?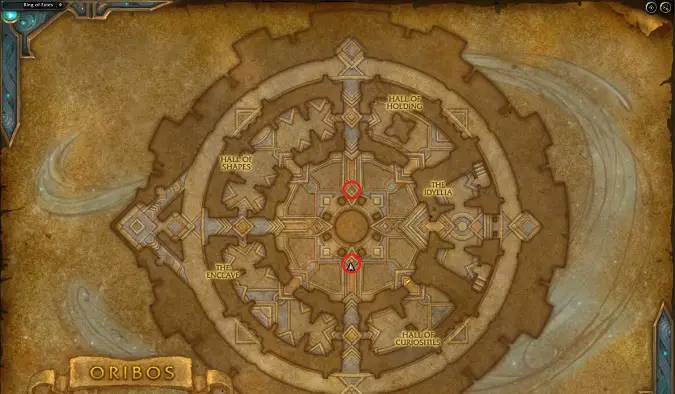 Oribos, the Seat of the Arbiter, is laid out like your standard circular hub city with two primary levels — the Ring of Fates and the Ring of Transference. The Ring of Fates is where you'll find 95% of what you need in Oribos (such as vendors) and is where you enter Oribos for the first time to speak with the Honored Voice of the Arbiter, Tal-Inara. However, the one NPC you will not find in the Ring of Fates is the flight master. Instead, you need to take one of the two teleports pad located in the center of the Ring of Fates up one level to the Ring of Transference. You'll find the teleport pads in the center of the hub, one to the north and one to the south (circled on the map above).
There's not a lot going on in the Ring of Transference right now — a large portal represents each covenant (who have representatives on guard which helps identify them). As previously noted, this level looks like more portals are coming, with three empty spots between pillars ringing the level. However, we find the highly sought after flight master (Pathscribe Roh-Avonavi) in the fourth open spot, between the southeast pillars. The flight master icon (confusingly) shows up on both the Ring of Fates and Ring of Transference maps, but trust me. There's only the one pathscribe (for now, at least).
Flying between the zones uses Oribos as the layover for your flights, so Pathscribe Roh-Avonavi is going to become a very familiar presence, whether you're coming, going, or just passing through. The Shadowlands await!