WoW
Oct 7, 2020 10:00 am CT
Here's how flying will change with the Shadowlands pre-patch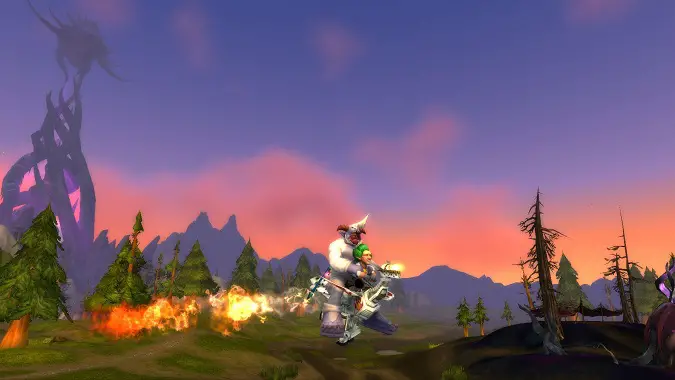 When the Shadowlands pre-patch arrives on October 13, all characters will be getting their levels squished. As part of the squish, Blizzard is changing how and when you acquire flying skills. This guide lays out what to expect when you login to your characters after the pre-patch.
There are three main changes with flying in Shadowlands:
Artisan Riding (280% flight speed) will no longer be trainable (but will not be entirely lost – more on that later).
The relative levels at which you acquire the flying skills will change:

Expert Riding (150% flight speed) can be learned at post-squish level 30 (equivalent to level 80 on live).
Master Riding (310% flight speed) can be learned at level 40 (equivalent to level 100 on live).

Finally, Pathfinder achievements for Warlords of Draenor and Legion are being removed and the ability to fly in those expansions is automatically gained with flying at 30.
The trickiness of determining the impact is between what's currently the range between levels 60 and 80, where the various flight skills can be trained earlier (relatively speaking) than the post-squish levels. The following has been determined via copying and testing on the PTR:
Characters below level 60 on live: With the exception of Druids, a character that has not reached level 60 will see no impact as they have not yet started down the path of training flying.
Characters between level 60 and 80 that have not trained Expert Riding: You will need to reach level 30 post-patch in order to train flying.
Characters between level 60 and 80 that have trained only Expert Riding: You will still possess Expert Riding even though you are not yet level 30 and the spellbook does not show you as possessing it. Once you reach 30, the option to purchase Expert Riding is still present on the flight trainer, but this is suspected to be a bug and may not make it to live.
Characters that have trained Artisan Riding: Even though Artisan Riding can no longer be learned post-squish, if you have it you do not lose it, regardless of your level. Master Riding becomes available to train at level 40.
Characters that have trained Master Riding: You start the Shadowlands prepatch with the fastest available flying speed regardless of your level.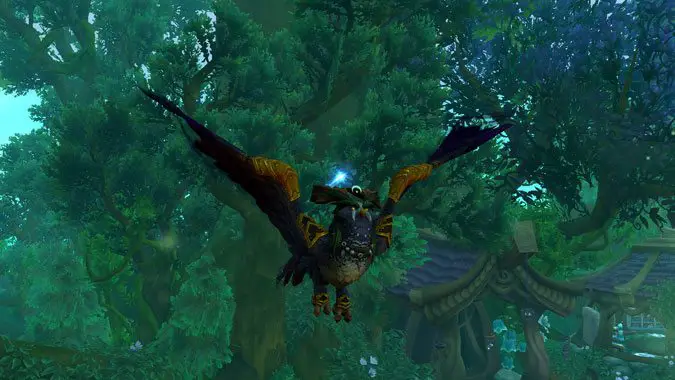 How flight is changing for Druids in the Shadowlands pre-patch
Druids will have a different set of experiences. The first major change is that they no longer get flying early; Flight Form is learned at level 30, the same level at which any other class can train Expert Flying. In addition, Expert Flying is required before your Travel Form has the ability to change into a Flight Form.
Since the squish is also changing the levels that you receive abilities, this has resulted in the odd experience that a live level 58-79 Druid will have the ability to fly via mount but does not have Flight Form. It is currently unknown whether Blizzard considers this a bug to fix in Shadowlands, or if they're content with this anomaly which likely will not impact many Druids' experiences.
While this streamlining of flight training will be welcome to many (especially the retirement of WOD and Legion pathfinder), I definitely think it will be confusing to players in the mid-level range when the pre-patch lands. If you already have Artisan Riding with no plans to upgrade to Master Riding, thankfully you're in good shape. But if you're only at Expert Riding right now, you have a decision to make whether to push for Artisan and/or Master Riding, or waiting until after the pre-patch before buying Master Riding at 40. It'll save you 5,000 gold before reputation discounts to skip Artisan Riding, but that may not be worth it to you if you're used to 280% or 310% speed on your higher level characters.