How was yer Brewfest this year?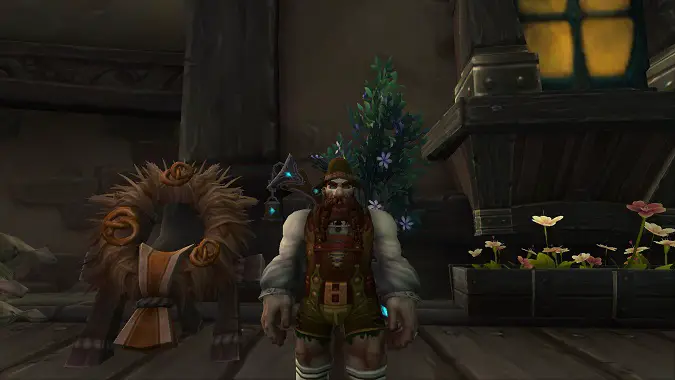 Another Brewfest has come and gone, and like every October, I'm sad to see it go. Whether it's the opportunity to race rams, the chance to kill (and kill, and kill, and kill…) Coren Direbrew, or just trying to stuff as much food into my character's mouth as fast as I can, it is literally the only holiday that I refuse to miss in-game.
This year was on the quiet side, however. Last year brought us a whole bunch of changes that further awesome-ified an already amazing holiday, and with Shadowlands looming it makes perfect sense there would be no changes. That said, I was disappointed that the Garland of Grain didn't get a quest chain to make it a year-round transmog a la the Lunar Festival flower crowns because dagnabbit I want a pretzel on my forehead all year long! And would it kill Blizzard to add a Brewfest Gryphon and Wyvern so that I can carry kegs no matter where I go?
Despite the lack of update, I still spent plenty of time participating. With the experience bonus still active, killing Coren Direbrew gained my lowbies over a level's worth of experience for 30 seconds of work. I dutifully put my duplicate mount drops in the bank in the vain hope they'll one day become Bind on Use. And while I wish the kegs were tapped more frequently (I don't think I was present for any this year), it's still a fun time to just hang around the Brewfest grounds sampling various brews and fighting off the occasional invasion.
How was your Brewfest? Did you have more luck getting a trinket from Coren than you do the Tortollans? And what was your fastest time (my record this year was 8 seconds)? Did you try to get a Direbrew Remote on all your toons (like another writer here)? And besides a permanent forehead pretzel, what changes would you like to see in Brewfest next year?