WoW
Oct 8, 2020 5:00 pm CT
Madam Goya corners the market on Mighty Caravan Brutosaur, which will only be in the BMAH in patch 9.0.1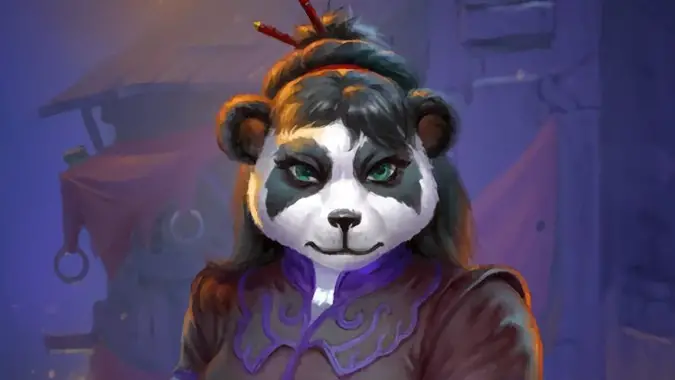 We've know for awhile now that the Mighty Caravan Brutosaur would no longer be available for sale in Shadowlands — the dino will be gone in patch 9.0.1 which goes live next week. And while many are lamenting its imminent removal from vendors, it's not gone for good, because it will be periodically available on the Black Market Auction House, starting with the pre-patch. While I've never understood why Blizzard was removing this gold sink mount, it's apparently because they had no choice: Madam Goya has used all the money we wasted on Unclaimed Black Market Containers containing recipes worth 10g to purchase them all and corner the market!
Of course, many have already purchased the affectionately styled "Longboi," and while everyone will still be able to access the auction house via one, it still doesn't feel great that a vendor mount will no longer be easily acquired — if you consider getting 5 million gold to be easy.
Madam Goya hasn't stopped there, though. Another change to the BMAH is that only max level characters will be able to use it going forward. While Blizzard has not addressed directly why they've made this change, it is believed that it was done to lower the number of players creating fresh alts on a server solely for the purpose of bidding on the BMAH (mutual reciprocal AH transactions within an established community could be used to "transfer" money between players). While this was not against the terms of service, it did contradict Blizzard's view that the BMAH should be about the server community, not regionwide. Regardless of whether this was the reason, Blizzard has insured that BMAH aficionados will be among those racing to 60 at expansion launch.
So be sure to buy your Longboi before patch day next week — or be sure you have a max level character available to purchase it when it rotates on to the BMAH.