Hearthstone's Book of Heroes explores Jaina's past — and commits to Warcraft's long-time faction conflict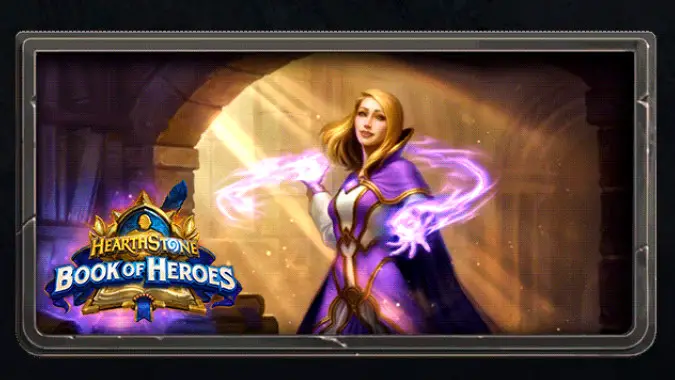 Folks may remember that when Hearthstone was first released in 2014, it bore the subtitle "Heroes of Warcraft," which it lost two years later. While the precise reason the moniker was removed hasn't been stated, one interpretation is that when the playable heroes in Hearthstone are all recognizable from the Warcraft franchise, it's superfluous… or it was about opening the door for non-Warcraft heroes to start showing up, which clearly hasn't happened.
Regardless of the real reason, I think the storytelling of Hearthstone is still about the heroes of Warcraft, and the recently released Book of Heroes single-player Adventure is a platform for exploring that. These stories are a new way of telling the early adventures of some of the biggest figures of Warcraft lore, starting with Jaina Proudmoore.
And though you probably already know Jaina's story, this is a new way of exploring it. (But if you don't know Jaina's story, we're going to have some spoilers after this point.) Let's take a look at just how the Book of Heroes frames Warcraft's story — and Warcraft's conflict — in the trappings of a card game.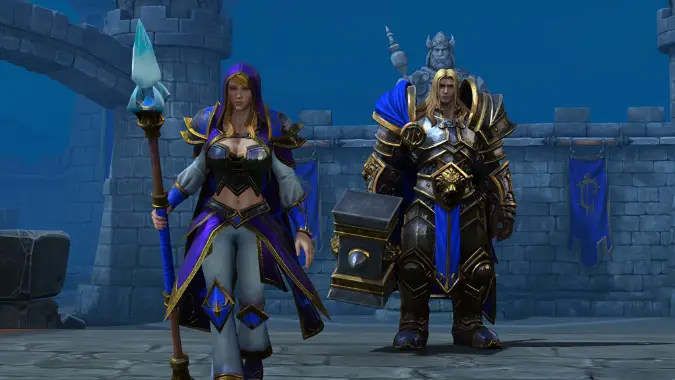 Jaina's journey from innocent apprentice to hardened veteran
Jaina's lineup of encounters in this adventure cover her beginnings as an aspiring mage, her relationship with Arthas, her heroics during the Third War, and wrap up with the Purge of Dalaran back during the Mists of Pandaria patch cycle. It doesn't bring you up to the very current details of Jaina's life, like leaving the Kirin Tor,  returning to Kul Tiras, and becoming the Lord Admiral.
Instead, the narrative shows Jaina's journey from being an inquisitive apprentice who was willing to trust others to someone who suffered tragedy and abuse — and became hardened as a result. Her campaign ending with the Purge of Dalaran capitalizes on her committing herself to fighting the Horde, not just because of the immediate crimes of the Sunreavers, but in retribution for what the Horde had done to her in the past.
The last line in the campaign, delivered powerfully by Laura Bailey, is: Now I have changed into the person the world needs me to be — one who leads with conviction, not appeasement — in the face of endless war.
Nothing crystallizes Jaina's character more than watching a series of duels where she's dismissed, belittled, and denied justice at almost every turn, only for her to give up her youthful ideals in order to grimly settle into a lifetime of conflict. This is World of Warcraft, after all. A Jaina who constantly sought peace and compromise was never truly compatible with that.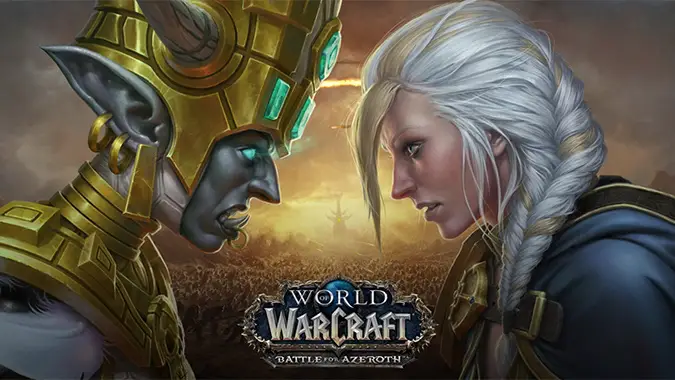 Book of Heroes emphasizes the essential conflict of Warcraft
From a narrative design perspective, I can understand the intent behind this: showing Jaina's evolution from who she was at the beginning of her story to who she is now shows the roots her heroism comes from and what she's fighting for. The adventure explains why she is a hero of Warcraft. So after a lot of years, the Book of Heroes is finally delivering on Hearthstone's initial premise: the adventure is all bout these iconic heroes.
From the standpoint of "is this a good method for delivering story?" I'm eager to see how other heroes are put on display: if the intent is to do a similar crystallization of what makes Rexxar or Garrosh or Anduin an iconic Hero of Warcraft, there are a lot of different ways to see that play out. Rexxar's Book of Heroes adventure is due out on October 13, so we'll know soon.
There's a broader view of this, from the perspective of the whole Warcraft franchise level. Jaina's remark about "endless war" reads to me as Hearthstone dedicating itself to the same ideals as World of Warcraft: that the conflict of Orcs vs. Humans, Horde vs. Alliance, is an integral part of the franchise and cannot be removed. By taking one of the characters that was once the key peacemaker on the roster and having her commit to war sends that message clearly.
As someone who has advocated against the "faction conflict is core to the franchise and cannot be removed" notion in the past, I'm a bit sad to see Hearthstone doing this, since it shows a cross-team effort to double-down on Warcraft's faction conflict. Battle for Azeroth was the perfect opportunity to finally break that cycle, but with everything we've seen about Shadowlands so far — and now this move with Book of Heroes — seems to indicate that Blizzard doesn't want to take that opportunity.
To be clear, it's Blizzard's game and their prerogative to make the thing they're excited to make. I just find that after sixteen years of constant war in this game world (to say nothing of the endless wars, both military and cultural, taking place in the real world) it would be nice to see some forward momentum.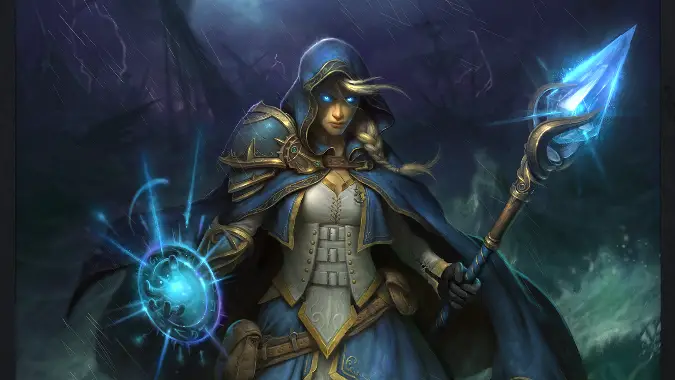 Jaina is no longer Warcraft's peacemaker
Jaina was always the character who was at the heart of moving away from past conflicts in order to face the threats of the future together. This crystallization of her in Book of Heroes makes it clear that's not who Jaina is any longer. She's the hero that the world of Warcraft needs her to be, which is someone who will always be in the heart of the conflict, who will always fight the Horde.
With Rexxar's campaign coming next week, we'll see if that pattern carries forward or not. So stay tuned.