WoW
Oct 13, 2020 7:15 pm CT
A brand new cinematic has been datamined for the Shadowlands pre-patch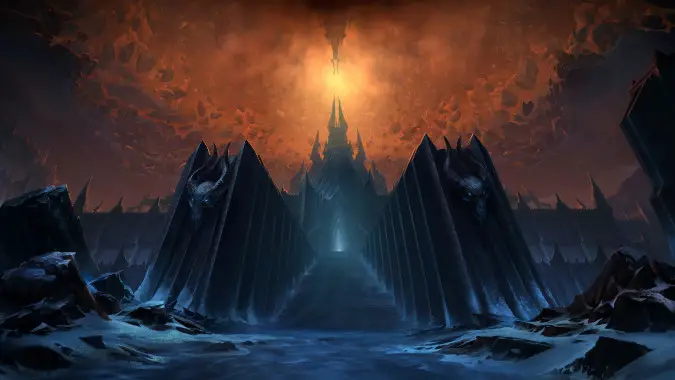 We can now safely say that the events that will launch the next World of Warcraft expansion, Shadowlands, have been kicked off. A cinematic has been datamined by our friends at Wowhead, and the events it depicts follow directly from the expansion intro cinematic that was presented last BlizzCon.
Read on to learn about the circumstances which create the crisis we're about to find ourselves in.
WARNING: there will be spoilers for the Shadowlands expansion in this post.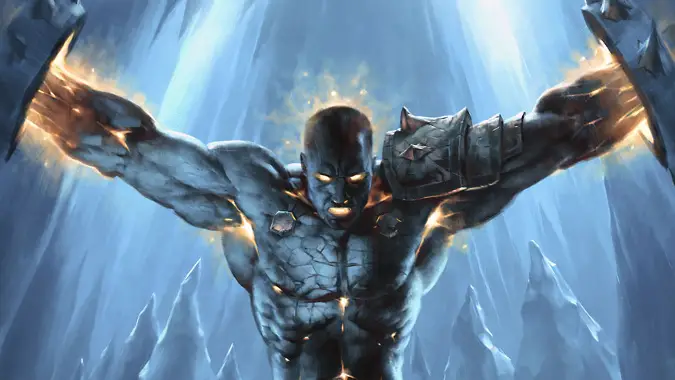 Here we finally see the aftermath of Sylvanas' attack on Bolvar, as he is carried by two of his loyal Horsemen, Nazgrim and Whitemane (on her cinematic debut). But Bolvar isn't the only one suffering Sylvanas' wrath: everyone who opposed Sylvanas Windrunner during of Battle for Azeroth — Tyrande, Jaina, Baine, Thrall — are about to be attacked by the Banshee Queen. But the only attack we see is against the High King of the Alliance, Anduin Wrynn, who is yanked away by Mawsworn with little to no chance of defending himself. He is gone and, once again, Genn Greymane is left enraged as Sylvanas takes something important away from him — which, I can't deny, leaves a bitter taste in my mouth.
Seeing how powerful Sylvanas has become and how easily she was able to overpower Anduin, one can only assume the same has happened to those other four heroes. In the Shadowlands beta, we know that Tyrande was the only one to resist the attack, surely aided by her fearsome Night Warrior powers — and is now on her own quest for vengeance.
All in all, it's a very well done cinematic, and a pretty decent introduction to the Shadowlands story. The antagonist has struck at the heart of the Horde and Alliance, and some of our most revered heroes are gone, surely in great peril. It feels personal, and the stakes have gotten considerably higher than when Bolvar had been Sylvanas' only victim.
The time to go after her and to put a stop to whatever plans she has has come. At least when Shadowlands finally arrives later this year