WoW
Oct 19, 2020 4:00 pm CT
Pre-patch bug prevents some Alliance characters from starting the War Campaign — now fixed!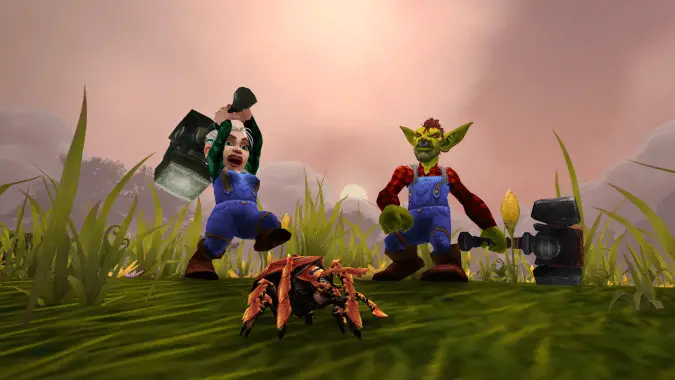 A new bug appears to have emerged with the release of the pre-patch last week that is keeping Alliance characters from proceeding on the quests into Kul Tiras and the Battle for Azeroth War Campaign. This also prevents the affected characters from opening Nazjatar or working on the Wrathion cloak.
Not all of the scenarios that lead to the bug have been identified. It appears to occur after you have completed the Battle for Lordaeron scenario, and applies mostly to characters that existed before the pre-patch. When you turn in the Lordaeron quest to Wyrmbane, you are not offered the followup Tides of War quest, nor does it auto-popup if you leave and return to Stormwind. As you can imagine, this prevents you from getting established in Boralus Harbor to continue the Campaign.
Once you reach level 50, you're still given the quest to visit Magni in Silithus to get the Heart of Azeroth. You are also able to use the Boralus Harbor portal from the Wizard's Sanctum, as well as unlock world quests so you're able to complete emissaries. However, portals to Arathi or Darkshore are not accessible to these bugged characters, and missions will not be available. Getting to Zandalar if you wish to work on world quests over there will be tricky. Options include getting summoned there by a Warlock friend, or sneaking aboard the ship that travels between Echo Isles in southern Durotar and the Port of Zandalar — just be sure to set your hearthstone after you arrive so you don't have to take the boat every time. As mentioned above, not being able to unlock the Campaign at all means you can't start on the Nazjatar quests or the Wrathion cloak quest chain, because that requires the initial steps of the War Campaign to unlock.
There is no word from Blizzard as to when a resolution is expected, and neither they nor the community has yet devised a workaround. On the bright side, thanks to Chromie Time there are lots of other expansions to explore, and if all else fails, you can hit the Barber Shop for hours of fun.
UPDATE: Blizzard has announced a hotfix for this issue. I've confirmed that this will give you the pop-up quest when you enter Stormwind. Have fun sailing the high seas!
Quests
Fixed an issue where Alliance players were unable to pick up "Tides of War" from Hero's Herald.
Originally posted 10/19/2020. Updated 10/19/2020.