Diablo
Oct 30, 2020 10:00 am CT
Diablo Immortal is really, finally, actually going into public regional testing soon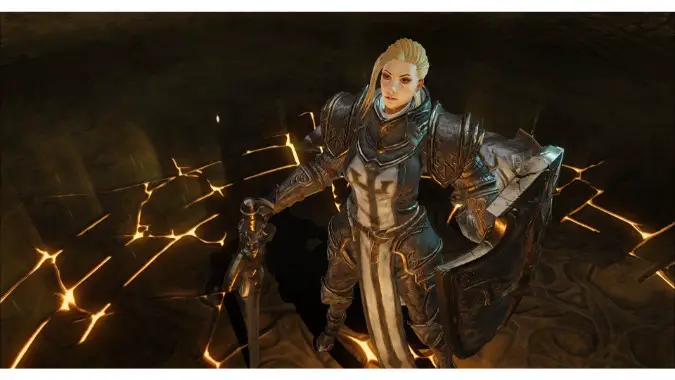 So, if you're like me, you've been watching the Diablo Immortal process over the past two years with mingled trepidation and confusion. When is this game going to release? When is it even going to go into public testing? Well, while we still don't have an actual date for it, what we do have is the latest Activision-Blizzard Earnings Call, which states that the game will soon enter external regional testing.
Why does this matter?
Because you do not mess around with the money people, that's why. Earnings calls are for the investors, and when they're told something is going to happen, it's a very, colossally bad idea for it to not happen. Especially when it's already late, and Activision-Blizzard had promised it by summer of 2020 in a previous earnings call.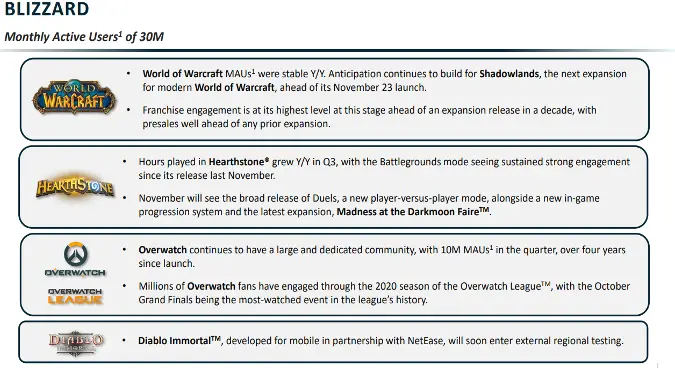 The coming test
We've known that Blizzard intends to move to regional testing on Immortal for a while now. In fact, they'd originally stated in a previous earnings call that it would be entering regional testing this summer. But then the pandemic hit, and a lot of things were changed or delayed. Still, promising it "soon" in this most recent earnings call implies a fair amount of confidence in some form of regional testing before the next call for Q4.
There's also a lot we still don't know. We don't know when, exactly, they'll start testing, or where for that matter — regional testing is necessary due to Diablo Immortal being a mobile game and thus requiring a robust online element to keep it functioning. Diablo Immortal is almost more like an MMO than the current gameplay of Diablo 3, and an always-online mobile game will need significant testing all over the world to make sure it can stay connected no matter the platform. Since it's likely Diablo Immortal will be available for a variety of mobile operating systems, like Apple's iOS and Android, that adds additional wrinkles to the testing process.
Will the game's regional testing be open to the public? That's not common for mobile devices, and we may well see a soft launch of the game in certain countries before it goes live in North America. Right now, all we know is it's supposedly happening soon (no ™). It's certainly not likely to be released in North America before the holidays and there's a possibility it won't even be tested in North America or Europe before 2021. We'll have to wait and see what regional testing looks like for this particular game. But hey, at least we know it's on its way.