When is Diablo Immortal coming out? Two years after its announcement, Blizzard still hasn't hinted at a release date
Click here for more photos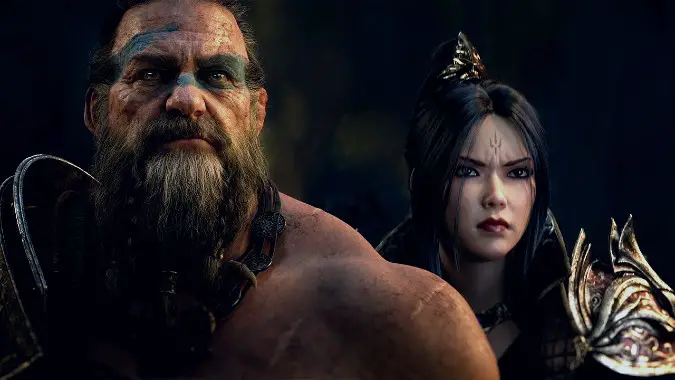 We're all wondering when Diablo Immortal is coming out, but it's late 2020 as I write this and we still don't know the game's release date. Back in March of 2019, NetEase, the developer of the mobile ARPG, said that the game was essentially finished and in Blizzard's hands, but we still haven't had a hint of when we might see the game. In fact, we've gone so long without an update that we've wondered whether the game has been canceled.
But the game hasn't been canceled, and we have gotten a few updates this year. Development is ongoing: there was a new gameplay trailer at ChinaJoy in July (though it was slim on new footage) and Blizzard themselves put out a "we're still working on Diablo Immortal" post in August. The game is currently in internal testing, but Blizzard previously said there would have regional testing by mid-2020 and the game has been in pre-registration for early access on Google Play for months — neither of which has happened.
So what's the deal? Where is this game? The announcement at BlizzCon 2018 may not have gone the way Blizzard wanted, but from all reports the demo available there was top notch. Even people who were quite skeptical like our own Dan O'Halloran enjoyed the demo and didn't feel like the game was all that far from release.
When will we finally be able to play this game for ourselves? Probably not any time soon.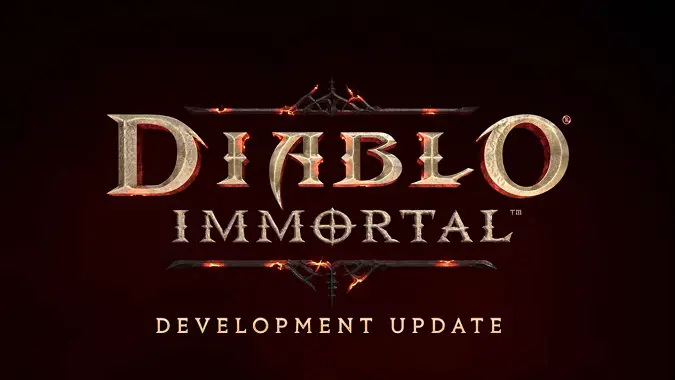 Why don't we have a release date for Diablo Immortal?
I assume the global pandemic didn't make getting the game ready for release any easier, and the internal testing period on Diablo Immortal could last a really long time — perhaps longer than Blizzard intended. This is Blizzard's first really big foray into mobile gaming, and it's one that they likely feel a certain amount of pressure to get exactly right after problems with games like Warcraft 3 Reforged as well as how poorly Diablo Immortal was received when it was announced in 2018.
It's quite possible that, without an arbitrary deadline to hit, Blizzard decided they needed to take their time with this one. But we haven't heard much about the state of the game this year. The new ChinaJoy trailer was only slightly different from the original trailer released in 2018. And Blizzard's latest update really only told us that the game is in internal testing. Those rather slim updates are most we've heard about Diablo Immortal since the 2019 NetEase earnings call where they said the game was basically finished.
But perhaps Blizzard is looking at a bigger picture for release dates. We got our Diablo 4 announcement at BlizzCon 2019 — I know, I was there, I even got to play the demo — and with that game still deep in development, Immortal seems like the next Diablo property Blizzard could hype. But if Blizzard really is working on a Diablo series for Netflix or some other streaming service, that may be part of the reason why we haven't gotten an Immortal release date yet — Blizzard might be waiting on tie-in media to help fit the pieces of the Diablo narrative together. Or it could be that Warcraft's October Shadowlands release would steal Immortal's thunder and the franchise would be best served by coming out later.
But these are the only facts we can be sure of: the game is in Blizzard's hands, NetEase is apparently done with it, Blizzard is testing it internally. We don't know what changes Blizzard might be making, what issues the game might have, or why it hasn't even entered regional testing yet.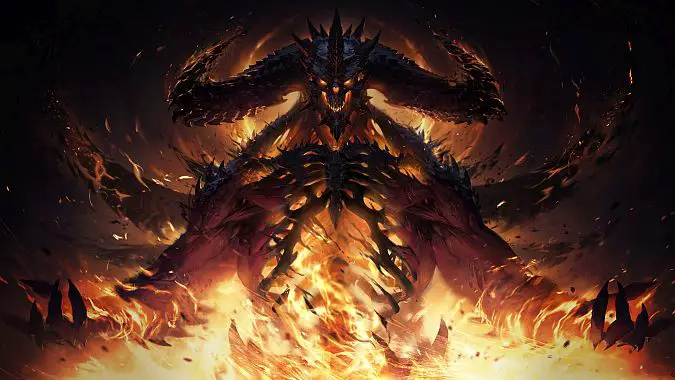 Diablo Immortal won't be released in 2020
At this point, I don't think we're going to see a Diablo Immortal release in 2020. It's not that I don't want a release, but looking at the news we've gotten about this game this year, prospects are slim. While we did get a bit of info at Chinajoy, the game wasn't mentioned at Gamescom and there's no BlizzCon 2020 event to give the game a splashy sendoff. This all combines to make me feel like a release before 2021 is extremely unlikely.
If Blizzard was going to release this game this year, with Shadowlands getting a big push in October, it would be extremely challenging. They'd need to move to a beta now. I just don't see it happening.
Right now, all we can do is speculate. But this late in the year, seeing a beta test seems unlikely and seeing a launch seems even less likely We're hoping to see Diablo Immortal in 2021, but for now all we can do is wait for more scraps of news from Blizzard.