Blizzard's latest update on Diablo Immortal answers literally none of my questions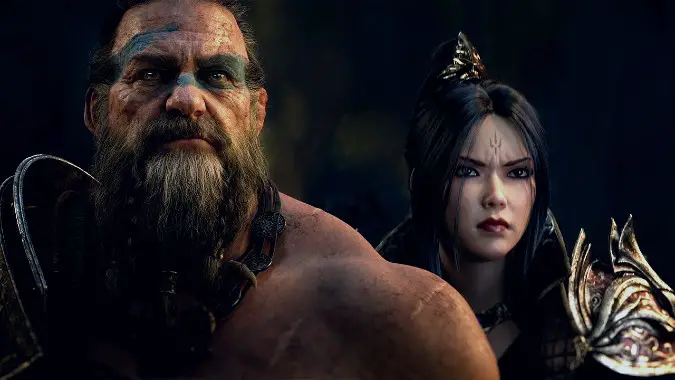 Look, I understand I can't always get what I want. There are often extenuating circumstances, like a global pandemic, that keep things from being easily explained or giving clear-cut answers to questions. But Blizzard's mid-year update on Diablo Immortal didn't answer any of my questions.
When will the game be coming out? I have no idea. Considering we had a gameplay trailer at this year's ChinaJoy, I was a bit surprised to see Wyatt Cheng saying that the game was still in internal testing in this post. I mean, again, I understand that we had a global pandemic and a shift to working from home, but it's August and Blizzard previously said the game would be in regional testing this summer, and the game has been available for pre-registration on Google Play for months. I expected them to say  something about that testing by this point.
Remember, this was a game that nearly derailed BlizzCon 2018, and Blizzard has been extremely vague about just what's happening with Diablo Immortal ever since. People have routinely speculated that it's been canceled, and when I played it at BlizzCon 2019 I couldn't tell if anything new had been added from the previous year. I'm not arguing that they need to give me all the concrete details they probably don't have yet — the post is clear about the game being in internal company playtest right now.
But I'm curious as to why this post exists if it's not going to actually tell us anything beyond Diablo Immortal exists, we're still testing it, we haven't canceled it. I suppose it's worthwhile to at least remind people the game exists, but I do find myself wondering when we'll actually get any details on it.
Both the ChinaJoy video and the Blizzard post do make me feel like Diablo Immortal is taking its play and art direction from Diablo 3, which isn't a bad thing. I've played a ton of D3 over the years, and a mobile MMO that plays like it with new content to explore and a new story set between Diablo 2 and Diablo 3 could be extremely fun.
Still, I can't get past the fact that this is an entire post just saying Diablo Immortal exists. I mean, to a degree, that's kind of necessary — the last time I heard anything about the game was in February of this year, and before that was BlizzCon 2019, when I got a chance to play it. It was fun, by the way.
I'm hoping we'll get some details soon. I don't expect a release date, but maybe that regional testing? Some sort of idea of when it will enter any sort of outside Blizzard testing? Some details on the story, places we'll be able to explore, something newer than the 2018 Worldbuilding panel?
I get that I can't get everything I want all the time, but I'd love to get something this year.