Sugar cookie recipe as black as the soul of the Lich King just in time for Hallow's End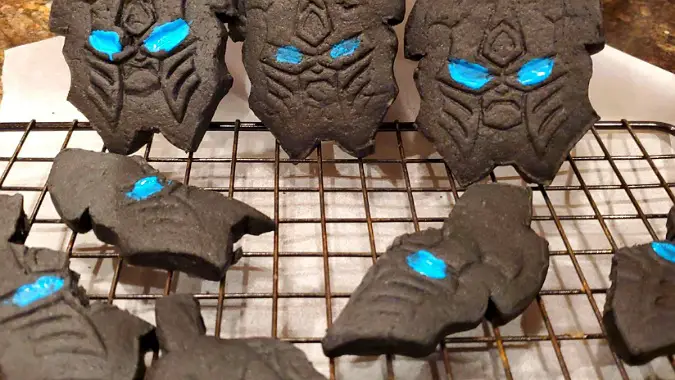 We may be reaching the end of spooky season but that doesn't mean the end of eye popping cookies. This recipe brings a unique twist on the classic press cookie.
As an added bonus, if you are like me and have the official World of Warcraft cookie cutters, you can really prepare for Shadowlands in tasty style.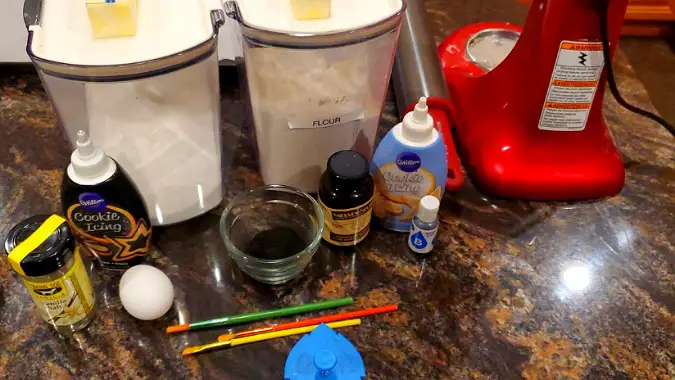 Black Sugar Cookies Recipe
Ingredients:
2.5 cups (590g) of all-purpose flour
1.5 tbsp. food-grade activated charcoal (see note below)
1 cup (200g) granulated sugar
1 cup (225g) unsalted butter at room temperature
1/2 tsp. salt
1 large egg
2 tsp vanilla extract or paste
Equipment:
Two 9 x 15 or one 18 x 30 cookie trays
Parchment paper
Rolling pin
Stand or hand mixer
Medium size bowl
Cookie cutter of your choice
Optional:
Royal icing
Food coloring
Small paint brushes
Note: Activated charcoal is known to interfere with certain medications at a high enough concentration. If you do not wish to use it, you can use powdered squid ink. If using squid ink instead, add an additional half a teaspoon of vanilla as squid ink is faintly salty.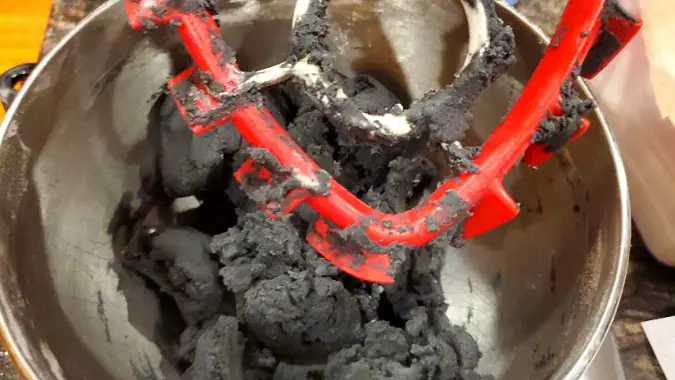 1. Combine the flour, salt, and charcoal in a medium-sized bowl. Just give it a quick whisk to blend and set aside.
2. Combine the butter and sugar at low speed with your mixer until the sugar has creamed (roughly 1 minute on medium speed), then add the egg and vanilla and continue mixing for another minute. Then, mix in the flour blend. I recommend placing a towel over your mixing bowl to avoid coating your kitchen with flour when you turn the mixer on — with the addition of the activated charcoal, this will be quite a mess.
After 30 seconds of mixing it should be safe to remove the towel, and after another minute or two your dough should be quite mixed. Remove the dough from the bowl, wrap it in plastic, and put in the refrigerator for one hour to chill.
I tend to run transmog raids while I wait. Just a suggestion.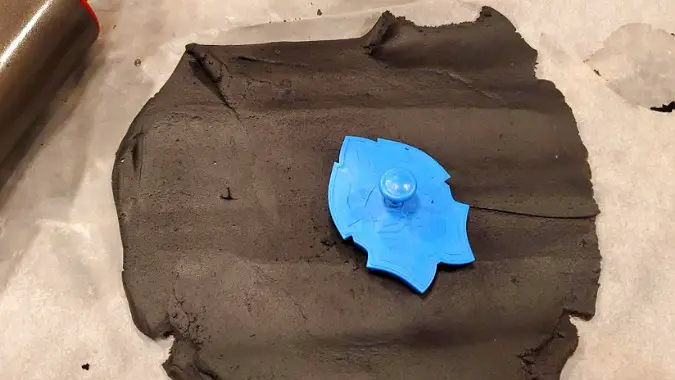 3. Prepare a surface to work with your dough. On a piece of parchment or or a silicone surface spread out a little bit of flour mixed with a tiny amount of charcoal. Use your rolling pin to roll out your dough to about 1/4 inch thick, and proceed to cut out cookies with your cookie cutter of choice. When using a plunger style cookie cutter like the one in this picture, I like to have a bowl with that flour mixture in it that I can dip the cutter in between cuts to prevent sticking to the raw cookie dough.
Place your cut cookies on a cookie tray lined with parchment paper. Continue rolling and cutting until you are out of dough.
Place cookie tray in your freezer if you have room for it and set oven to 350 degrees Fahrenheit (roughly 175 degrees Celcius). By the time the oven hits the correct temperature, the cookies should have chilled again slightly, helping them maintain their shape while baking. With this particular shape, I also split a few of my cut cookies so I could make like Sylvanas, but without having the cookies crumble into a mess.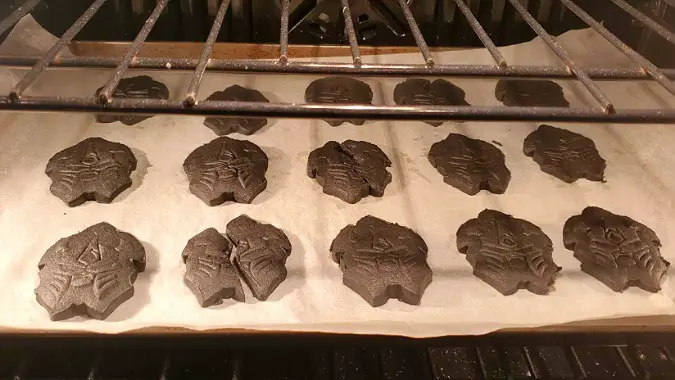 4. Bake for 8-10 minutes.
After removing the cookies from the oven, place them on a cooling rack for at least 10 minutes. Let them cool completely before decorating or packaging them to hand out to unsuspecting crown princes.
Now you have the recipe for a gothic twist on the classic sugar cookie.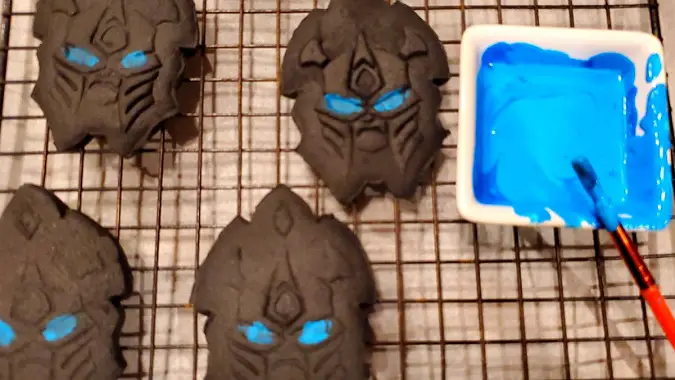 Frostmourne hungers!
Maybe you'd like to add a little more detail to your cookies, or you're like me and have these cookie cutters and want the smoking Lich King eye effect. I have learned over the years that the best tool for decorating cookies is a water color paint set you can get at the dollar store. If you pair this with thin icing in the color of your choice, you can decorate a lot of cookies in a short amount of time and they will look great too. For these I used 2 drops of blue food coloring and a fair amount of white icing to get the right Death Knight eye glow.