WoW
Nov 2, 2020 6:00 pm CT
How to get your own cute purple Murloc pet, via a new quest chain in Northrend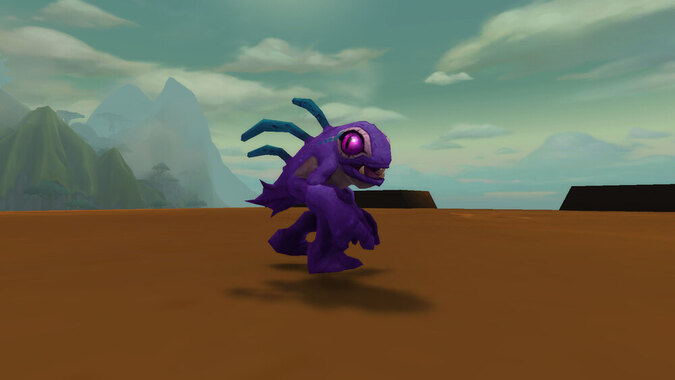 In case you thought that the Secret Finding Discord would be resting on their laurels after finally figuring out how to get Jenafur, you thought wrong! Today these professional secret hunters discovered that a short quest chain was snuck into Northrend at some point. And the reward? Glimr, your very own adorable purple Murloc pet.
To get your hands on Glimr you're going to have to head to Venture Bay in Grizzly Hills and find a Glimmerfin Scout hanging out on an iceberg. It's just below the letter Y in Venture Bay on the map — if you have a coordinates addon it's at 18.4 88.2.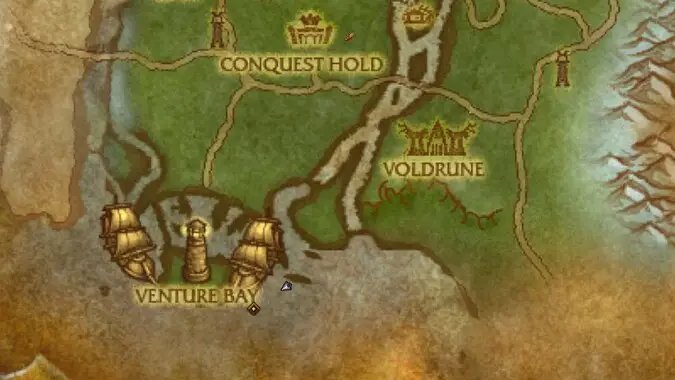 When you approach the Murloc it'll get scared and run away, but it drops one of its scales in the process. That scale is the start of a small quest chain to help King Mrgl-Mrgl welcome the Glimmerfin tribe of Murlocs to Northrend. The longest part of this chain is flying out to meet King Mrgl in Borean Tundra, and the whole thing should take you roughly a half-hour. You'll have to help feed them and do a few other quests, but it's not a very long process. Most of it happens underwater but King Mrgl-Mrgl is nice enough to provide some water breathing potions. Of course, you could always just make friends with a Warlock for their Unending Breath spell.
There is a battle pet trainer that you have to beat as part of the quest chain, but it shouldn't be too difficult. Its pets will scale down to level one if you haven't leveled anything yet and its team is two aquatic and one critter. Just bring a couple of flying pets and a beast to counter them and you're set! After beating the trainer your last steps are to collect some seaweed to help care for an egg, and finally kill a nasty Makrura. With those things complete you'll be the proud papa of a brand new Murloc.
If having an in-game version of a shiny purple Murloc wasn't enough for you, there is also a new Funko Pop! Murloc on sale as part of Blizzard's Gear Fest event happening now. This is the second time that a new Murloc battle pet has been added alongside some fresh Murloc merchandise. Back in 2017, Squirky was discovered on the Broken Isles to go alongside a new Murloc plush toy.
If you were looking for a pet to go along with your brand new Sprite Darter costume and you didn't want to do the obvious thing and use a Sprite Darter Hatchling, Glimr might be the one for you!