Where is the barbershop in Oribos?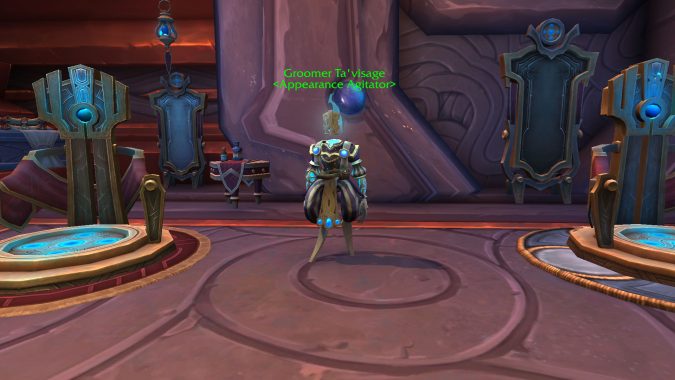 The Shadowlands pre-patch has brought us so many new looks for our beloved characters. But when you're trying to look stylish in the Shadowlands, do you really want to have to return to Azeroth to play with hairstyles? Nah, me neither.
Here's where you can get your glam on in the Shadowlands without ridiculous amounts of travel.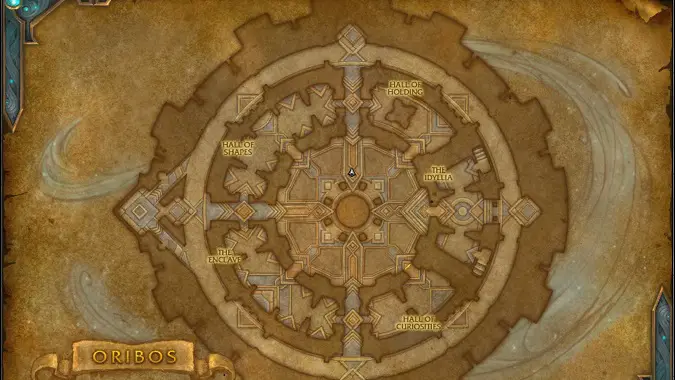 Oribos, the Seat of the Arbiter, is a standard circular hub city with two primary levels — the Ring of Fates and the Ring of Transference. The Ring of Transference houses the flight master and our four Covenant zone portals. The Ring of Fates, where you enter Oribos for the first time, is also where you'll find the bulk of Oribos' useful NPCs.
The Shadowlands' barbershop and its associated NPC, the aptly-named "Appearance Agitator" Groomer Ta'visage, is tucked into the same corner of the Hall of Curiosities as the transmog vendor. Run to the point on the map with the flight master icon in a doorway when coming from the center transport pads and find the barbershop on your left. If you're coming from The Enclave and Tal-Inara (Honored Voice of the Arbiter), run straight through the doorway into the Hall of Curiosities and forward until you're at the far wall. Congratulations, you're at the barbershop!
An important navigation note: did you wind up at the flight master instead of a hall? Never fear, you are on the Ring of Transference. Run to a teleport pad in the city's inner ring (to the north or south of the central open column) and click to transport to the Ring of Fates.
We've had so many new customization options added in the Shadowlands pre-patch. According to J. Allen Brack's fireside chat, there have already been over ten million visits to a barbershop since 9.0.1 released. But we so many more looks to assemble, and luckily, Oribos has us covered.