WoW
Nov 16, 2020 3:58 pm CT
Icecrown rares in the Shadowlands pre-expansion event now spawn every 10 minutes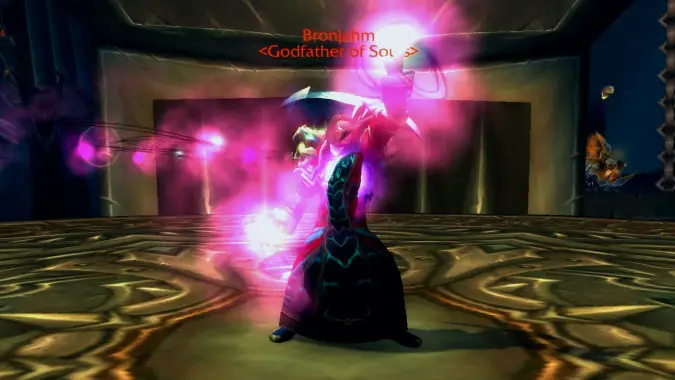 In an unannounced hotfix, the rares in Icecrown for the Death's Rising pre-Shadowlands event now spawn every 10 minutes instead of every 20 minutes. There was a brief disruption in expected spawn times as a result, but the various sites and addons (including my choice, HandyNotes) are working on getting updates out as soon as possible.
This change is a nice one as I've been using the rares to help fill up my Strange Scourgestones daily — each rare kill drops 20% of the meter — as well as gearing my alts. Without dailies it takes roughly five rare kills to get enough Argent Commendations to purchase a piece of gear, so the time to do so is now under an hour.
Where this change is particularly helpful is for those who have had not had a chance to participate in the event so far, or only very limited involvement. Since we're just seven days away from the release of Shadowlands, the more opportunities we have to farm the rares for ilevel 110 equipment as well as Papa's Mint Condition Bag the better it is for players. The drops are still nowhere close to being guaranteed, but your chances of getting needed equipment has gone up. Throw in the next sequence of quests dropping a day earlier than expected — and including a needed portal from Stormwind or Orgrimmar to Icecrown — and it just got a lot easier to gear up all your toons.
The respawn interval is has been cut in half, and it's now 3 hours and 20 minutes. For EU, Bronjahm and the chance at a 34-slot bag will next spawn at 12:50 AM CET on Tuesday morning, while NA will see Bronjahm spawn at 3:50 PM Central Time (4:50 PM Eastern, 1:50 PM Pacific).
For those still seeking the Reins of the Blue Proto-Drake from Skadi the Ruthless, his next spawn will be 12:10 AM CET in EU, and 6:30 PM Central Time in NA.
Good luck with your farming, and if you see any grain lying around unattended, give it a wide berth. Trust me.