WoW
Nov 19, 2020 3:00 pm CT
Torghast will be gated, unlocking over the first few weeks of Shadowlands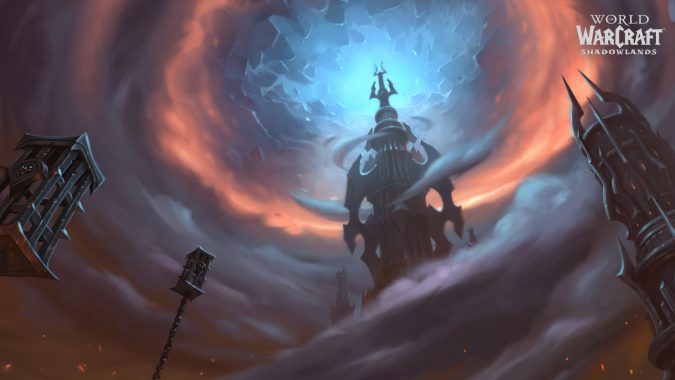 With Shadowlands set to open in just four days, Blizzard has started a new media blitz, providing interviews with Wowhead and other sites, as well as releasing their own survival guide video. One of the more interesting bits of news dropped today was that Torghast, the new roguelike endgame mode set in the Maw, would not be fully available at launch.
Torghast itself will not be immediately accessible when Shadowlands arrives; instead, it will first become available with the weekly reset. This is clearly being done to dissuade players from speed-leveling to 60 and trying to get into Torghast within the 16 hours (33 on EU servers) before weekly reset. This will also make Shadowlands a less frustrating if there's the usual plague of queues and disconnects at launch.
With the first weekly reset, only the first three layers of Torghast will become available. As Soul Ash, the material necessary for crafting Legendaries is awarded based on the number of layers completed, this will put a damper on plans to craft a Legendary during the first week. It may still be possible as the final acquisition numbers of Soul Ash haven't been tuned, but even if so this restriction will make it harder.
With the opening of Castle Nathria after the third reset of Shadowlands on December 8th (NA)/9th (EU), the number of layers available will rise to six. It's currently expected that even with the limit of three layers the first two weeks you'll be able to craft a Legendary before Castle Nathria opens.  That said, with Legendaries likely to be tuned right up until the raid releases — maybe even until Mythic difficulty of the raid releases — it's probably a good idea to wait until the third week anyway so that you don't end up crafting something that started the week as a BIS and ended it as essentially vendor trash.
When Mythic Nathria open on December 15th (NA)/16th (EU), Torghast will open fully to layer eight. This is important for non-raiders and those disinterested in Legendaries, though, as layer 8 completion is required in order to unlock the Corridor Creeper mount, one of only two mounts (confirmed today) in 9.0 that you'll be able to use in the Maw itself.
I'm sure this news will bring the regular amount of negative feedback from the community, for as a whole we don't like artificial limitations in our gameplay. Honestly, any criticism I have about it is more directed at the mount limitation in the Maw rather than the potential delay in acquiring a usable one, as I'm not sure I'd be able to clear layer 8 before mid-December anyhow. I am glad to see that Blizzard is continuing to recognize that these off-reset releases could result in detrimental experiences for players — besides Torghast, it's expected that Mythic+ will not be available until the weekly reset, just like in Battle for Azeroth.