How do I get from Orgrimmar to Oribos?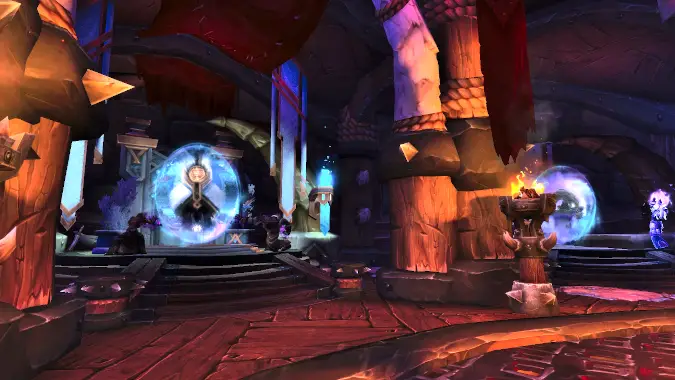 Sometimes it's hard to navigate from old content to new and back again in the opening days of the expansion. While a friendly Mage may be an option, who wants to stand around spamming "LF Portal" while there are denizens of the Shadowlands to slay?
In Orgrimmar, there's a new portal right to Oribos in the main portal room you zone into when you port in from elsewhere, at the northeast side of the room. When you load in from another destination — say, if you use your Dalaran hearthstone in order to port back to Orgrimmar — the portal back to Oribos is directly behind your character and to their right. If you're running in the door from Orgrimmar, it will be straight ahead and just slightly to your left, to the left of the portal to Azsuna.
However, if you haven't finished the introductory quest experience, made your way into Oribos, and had the Death Knights create the portal yet, that portal won't be there. You'll have to find another way in. Luckily, an old friend has your back.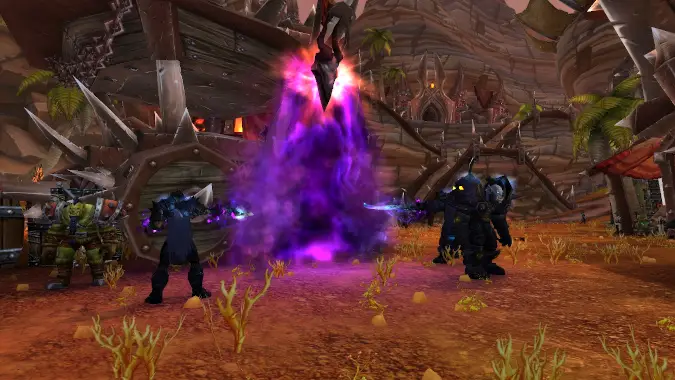 What if you haven't been to Oribos to build the portal yet?
As you leave Orgrimmar to begin the intro quests, Darion Mograine will helpfully open a portal to bring you for an audience with Bolvar Fordragon, either because he's polite like that or because he doesn't want to wait for you to schlep all the way to Icecrown. He forms a Death Gate directly to the left of the Throne Room, just near the guild vendors, and leaves our newly risen friend Nazgrim in charge of it.
If you need to get back into the Shadowlands, but you haven't finished the intro sequence yet, Nazgrim is still there manning the portal until you can create the new one in Oribos itself. It will return you to a safe (ish) point close to your current objective in the campaign. If you'd like to re-watch Anduin Wrynn get yoinked into the sky while Greymane does nothing, Nazgrim also offers you the option to re-watch that cinematic as many time as you'd like. For Horde players, it's more soothing than Magni ASMR.