WoW
Nov 20, 2020 10:00 am CT
Shadowlands will have restrictions on eligible raid loot in the Great Vault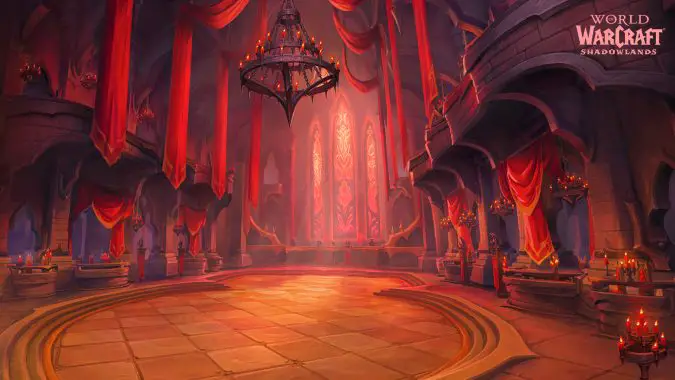 When we arrive in Shadowlands next week, there will be some significant changes to loot acquisition compared to Battle for Azeroth. Previously we've discussed the removal of Warforging, Titanforging, and Corruption-style mechanics, as well as discussing the new Great Vault feature being used to replace Bonus Rolls and the Weekly Mythic+/PVP Caches. Today, Game Director Ion Hazzikostas gave us some clarification on what is and isn't eligible for the Great Vault from raiding.
First and foremost, Ion is mostly certain that weapon loot tokens will be available in the Great Vault selection, which considering how important weapons are for gameplay, I can't imagine they won't be.
The final two bosses in the first raid drop higher ilevel loot than the first eight bosses, and as a result, their loot tables will not be available in the Great Vault for a specific difficulty level until you've killed them the first time at that difficulty level. This makes perfect sense to me, as one of Blizzard's goals with the Great Vault system is to remove the lottery feel of the cache system, and the potential of getting an item of higher ilevel than you've earned access to would go against that goal.
Finally, they're making sure you can't game the system either. The loot tables from the first eight bosses are available once you're eligible for an item from the raid, and it doesn't matter on a weekly basis which bosses you kill, i.e. you can't try to avoid a specific boss's loot table by not killing it that week.
While there are some concerns about how the Great Vault is going to impact the game, it's good to see that Blizzard is thinking through all the possibilities with it.  It's a new system, so there's an expectation that there will be problems at first, but this is a hopeful sign that the potential issues are worked through quickly.