WoW
Nov 20, 2020 5:00 pm CT
How to earn Soul Ash so you can craft and upgrade Legendaries in Shadowlands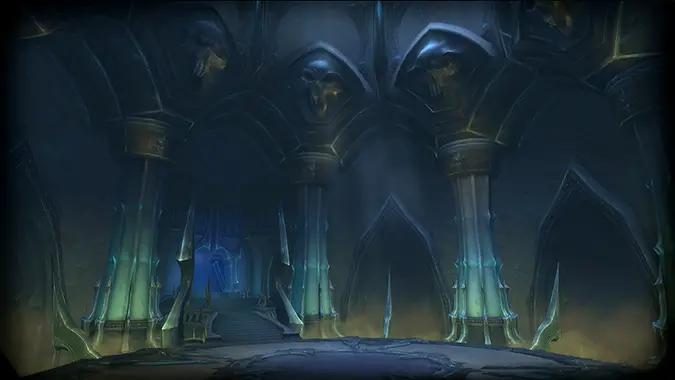 Soul Ash is a new currency, and you'll need plenty of it to create and upgrade the new Legendary items coming to Shadowlands. (Not sure how to craft Legendaries? We have a guide on how to do that.) Because Legendaries are pretty powerful, you'll want to start earning it as soon as possible.
But where can you get Soul Ash, and how can you collect as much as possible? We're here to help.
How to earn Soul Ash
There are only three ways to earn Soul Ash: by completing the initial quests to enter Torghast (for example, Explore Torghast), from finishing off your weekly Torghast challenges, and doing a few missions that show up on your Adventure Table. The introductory quests will reward a total of 1000 Soul Ash but can be done once per character, so they're only good for an early boost. Adventure Table missions award 120 Soul Ash, offering another small boost. Running Torghast will be how you'll earn Soul Ash throughout the expansion.
Torghast is a randomly generated roguelike dungeon for 1 to 5 players, and the goal is to fight your way through as many floors of the dungeon as possible. Every week, two separate wings (out of six) of Torghast will be available for you to dive into. Each wing has eight layers.
Huh? What's a layer?

A layer consists of six floors. The first layer starts with floors 1 to 6, the second layer has floors 7 to 12, and all the way up to layer eight which sports floors 43 to 48. The higher the layer, the harder the challenge. The six wings feature their own unique looks, enemy mobs, and bosses.
Rewards for completing Torghast layers
The reward for completing a layer is the precious Soul Ash for your Legendaries. You can only earn them once per week per Wing. With only two wings available per week, you'll be able to get Soul Ash twice (once per wing). Even though you'll only get rewarded once, you can still enter Torghast as many times as you like for practice or just for fun.
Layer 1: 150 Soul Ash
Layer 2: 100 Soul Ash
Layer 3: 85 Soul Ash
Layer 4: 70 Soul Ash
Layer 5: 60 Soul Ash
Layer 6: 50 Soul Ash
Layer 7: 45 Soul Ash
Layer 8: 40 Soul Ash
When you complete a layer, you'll earn access to the next one. Completing higher level layers allows you to skip the lower ones entirely as their rewards will be added to the one that you manage to finish. For instance, if you happen to finish layer two during the first week, you'll get 250 total Soul Ash from that wing. During the following week, you can jump ahead to layer two and completely omit the first layer entirely.
One more thing that should be mentioned is that you might run into the option to enter the Twisting Corridors. This will create three layers that are chosen from any of the six wings resulting in an 18 floor run. You won't earn any Soul Ash in the Twisting Corridors but you do gain some cosmetic rewards (including the Corridor Creeper which is the only mount you can ride around in the Maw).
How much Soul Ash do I need to craft Legendaries?
The amount of Soul Ash you need varies depending on the level of the Legendary you're creating:
Rank 1 (Item Level 190): 1250 Soul Ash
Rank 2 (Item Level 210): 2000 Soul Ash
Rank 3 (Item Level 225): 3200 Soul Ash
Rank 4 (Item Level 235): 5150 Soul Ash
You can also upgrade Legendaries you've already crafted with Soul Ash:
Rank 1 to Rank 2 (Item Level 210): 750 Soul Ash
Rank 2 to Rank 3 (Item Level 225): 1200 Soul Ash
Rank 3 to Rank 4 (Item Level 235): 1950 Soul Ash
Make sure you carve out some time throughout the week to farm that Soul Ash! Personally, I'm not sure on the optimal time of the week to complete Torghast. I could try to finish my run towards the end of the week, and front load my activities to raise my character power to give myself the best chance at getting as far as possible in Torghast. On the other hand, if I'm super close to completing or upgrading a legendary, I might want to get it out of the way immediately so I can put it to use during raids. That choice is ultimately up to you.
Updated 2/2/2021