WoW
Jul 8, 2020 11:57 am CT
Torghast will not require any keys for entry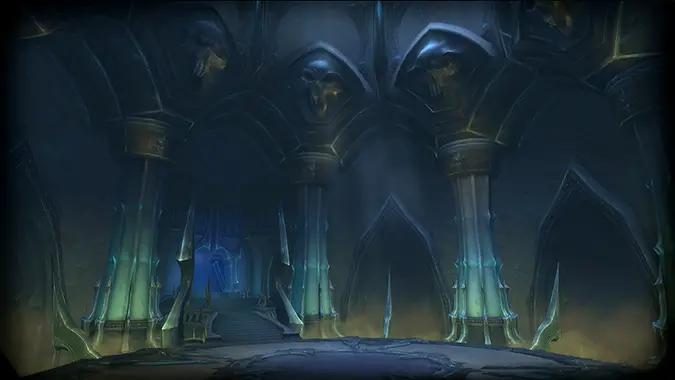 Fans of doing content at their own discretion with no barriers to entry: rejoice! In the most recent Shadowlands livestream, World of Warcraft Game Director Ion Hazzikostas has had some very good news to share with us.
The upcoming repeatable roguelike feature, Torghast, Tower of the Damned, which is currently playable in the alpha — soon to be beta — has been described as much more than simply an evolution to the Horrific Visions from Battle for Azeroth. Most people who have tried them so far have enjoyed them quite a lot — and, rightfully, complained that such fun content should not be gated by having to farm a currency, which was certainly one of the most common complaints people had about Horrific Visions. But that will not be the case with Torghast — you will be able to run this content to your heart's content!
Of course, that does come with some necessary caveats. Ion also announced that the reward structure for Torghast will be rebalanced around this fact. As we know, players will be able to acquire legendary materials they will then use to craft their own legendary items, in what simultaneously sounds like a very good good upgrade to the Legendary system from Legion and to the crafting system in general.
Having no farming required to enter Torghast, as well as no form of gating within the content itself, makes me considerably more excited for this feature than I already was. On paper, at least, it sounds like the strongest feature from this expansion, and something that players will enjoy throughout its whole span. The roguelike nature of it should guarantee that each new run feels different than the previous — even if you're not currently looking at acquiring any rewards, you might still want to run it because it's fun.
World of Warcraft was certainly in dire need of something like this: content that people want to do to enjoy themselves, and not simply for rewards. We can only hope that Torghast delivers on it. Thinks are certainly looking promising, and this change indicates that the developers are confident of that fact as well.