WoW Classic changes the Scourge Invasion event
WoW Classic is about to get its Phase Six, with the patch for 1.13.8 going live on December 1 and the opening of Naxxramas and the Scourge Invasion starting on December 3. When it happens, that Scourge Invasion event is going to see some changes from its original incarnation. CM Kaivax laid out the original progression of the Scourge Invasion back in 2006 and how it's changing in the forum post, including this updated timetable.
Given the number of endgame players per realm nowadays, as well as how much more knowledgeable players are when it comes to optimizing gameplay, we feel that it is pertinent to make several changes to the event. We calculated that it would be easy for some realms to be completely done with the invasion portion of the event in less than five days, so our primary goal is to allow more time for players to participate and not feel rushed.
The number of zones needed to complete each stage has been increased to 100/200/300.
The total duration for the bonus dungeon bosses, vendors, and quest givers has been increased from three to four weeks and will end on December 31.
An additional one-week period has been added, beginning after 300 zones have successfully been defended on each realm. During this extra week, invasions will continue to spawn to allow players a final chance to participate and gather the rewards.

This additional week cannot extend beyond the end date of December 31.
What this means is that players in WoW Classic are so well geared from their months of farming raids — utterly blowing them up with their fifteen years of additional expertise and the utter lack of surprises in any raid's mechanics — that, in order for this event to even have a chance of lasting long enough for players to actually get to see it, they had to double the amount of zones required to move it into the next stage, as well as deliberately adding a week onto the bonus dungeon bosses and other aspects of the event. I'm a little surprised they did this, but not shocked, as we've seen Blizzard make changes to WoW Classic before to better suit modern playstyles or bug fixes that didn't exist before.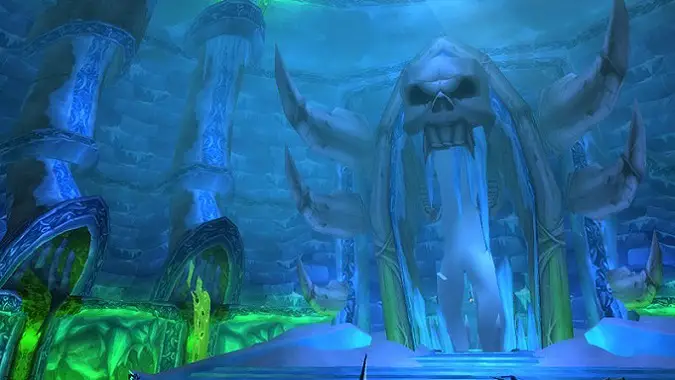 It's the same game, but we're different players
I believe Kaivax's central point — the modern WoW Classic ecosystem is simply just not the same as it was back in the actual vanilla WoW days — is spot on. This is a good and necessary change if the spirit of the original event is to be preserved, and it doesn't really change the event much more than extending its duration. It's not like they added new bosses to the event or a special 'death surge' timer that spawns wave upon wave of Scourge outside major cities or anything new. It's just a change to how much time it'll take to move the event along, and how much time players will have to play it.
The fact is, back in the original days, there simply weren't that many raid geared players. I know, because I was one of them, and when I walked around in Ironforge people noticed and asked me where I got my gear. Nowadays, everyone knows where to get the best gear, and guilds are making faster and faster runs of raid instances that took hours back then. It's just a consequence of that aforementioned knowledgeable playerbase knowing how to optimize itself, and so it's practically a requirement that Blizzard make adjustments to keep this event relevant.
The changes will go live on December 3, and will last the whole of December, ending on December 31. That's a fair chunk of time for your WoW Classic character to get the various gear pieces and fight some extra dungeon bosses, as well as defend those zones to move the event forward. So get ready to defend Azeroth from the Scourge all over again.