WoW Classic Molten Core raid speed run takes just 22 minutes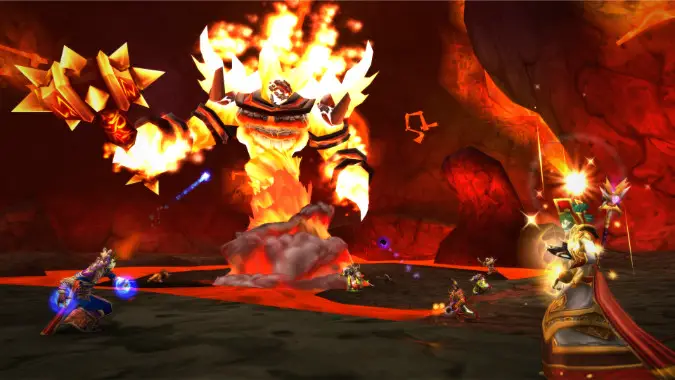 Speedrunning is pretty big right now. Events like Awesome Games Done Quick have been watched by hundreds of thousands of people, and more importantly, raised millions of dollars for good causes. Speedrunners use every trick they can think of to get through games as fast as possible — but it's usually a solo affair. Not so for the guild Dreamstate. They looked at WoW Classic's Molten Core raid and said — You know what? I bet we could get that done quick.
Remember when Molten Core took all day? Dreamstate not only did it faster than that, but they did it in the same amount of time it takes to watch an episode of The Simpsons — 22:21. That's just mind-bogglingly fast. I've seen groups that didn't even reach the first boss in 22 minutes, let alone clear the whole raid.
Molten Core isn't an exceptionally hard raid, especially by the standards of today's raiding, or even other raids in Classic — but it is large. There are 10 bosses, spread throughout the mountain, and oodles of Fire Elementals and Core Hounds between you and each of them. Dreamstate took every shortcut possible to skip as much trash as possible. If you've ever tried to avoid a pull in a five-man dungeon imagine doing the same thing, except now there are 40 people instead of five who have to hug that wall as closely and as carefully as possible.
Being able to do your damage on the move was key, a lot of the bosses were dragged along towards the next so that there was as little downtime as possible between them. There were only three ranged damage for most of their fights, one Hunter, one Warlock, and one Mage. The rest of the damage was split between Rogues and Warriors. Including the tanks, the raid was almost half Warriors! Looking at their logs, none of the bosses were even alive for very long — and Ragnaros wasn't even the longest fight! That honor went to the Sulfuron Harbinger clocking in at a whopping 47 seconds.
Now that they've shown it can be done I wonder if it can be done even faster. Could this be the start of the new Warcraft category of speedrunning? The Race to World First has shown that there's a market for Warcraft raiding events — maybe the next one should be lining up a bunch of guilds to run Molten Core as fast as possible. I know I'd watch it.