How many tiers of the Eyes of the Jailer are you willing to brave?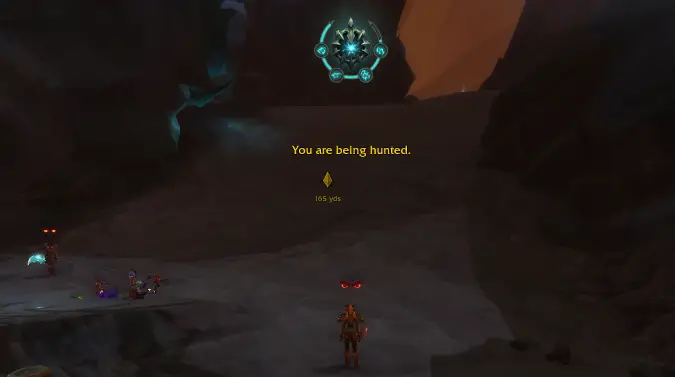 I mean, I don't know about anyone else, but yesterday while running around in the Maw, I hit Tier 4 on the zone wide The Eyes of the Jailer and I was not comfortable with it at all. I mean, the levels you get are pretty scary. The Maw in general is not a place I find pleasant to run around in, but between the Calling to go there and kill rare spawns and the need for souls to get my Renown up, I felt pretty forced to head in and do my job as the Maw Walker and, well, walk around in the Maw. But before I knew it I was definitely in trouble.
I mean, it's bad enough being targeted from above by towers, or having all the Soulseekers go hostile, or having Assassins constantly show up to kill you. But having it all happen at once? And that's without the final Tier, Immediate Extermination, and I don't even want to see what that's like. That's the Tier of Jailer Attention where he stops messing around and gets real, and it's completely impervious to outgearing it, too. I get very uncomfortable at Tier 2, and yet, there I was running around the Maw at Tier 4 and I stayed long enough to complete four quests once we tipped over into it.
I'm frankly amazed I managed to hold off and didn't just hearth out immediately.
But it got me wondering — how high do you all let your Tier of the Jailer's staring at you get? Are you willing to risk the Assassins? Do you pop out as soon as the Soulseekers go hostile? Have you actually gotten up to Tier 5, or have you always left before it got that bad? I personally usually stop as soon as I hit Tier 2, but like I said, I had a lot of quests I was trying to get done and it just felt like time to go for it.
When you run the Maw, how high can you take the Eyes of the Jailer before you walk on out of the place?