Sorry, but I don't think an in-person BlizzCon will happen in 2021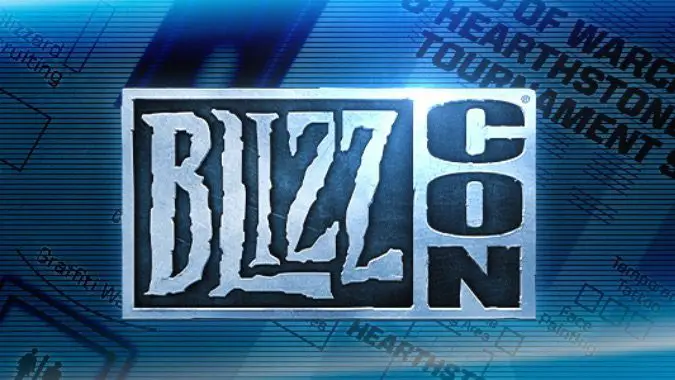 Next month, we're getting BlizzConline, a completely virtual BlizzCon postponed from late last year due to the COVID pandemic. It'll be free, which is pretty great, and I'm personally glad we'll get to hear about what Blizzard has coming up next. It's a great evolution from the previous online packages that let us watch BlizzCon panels from home. But as someone who went to his first BlizzCon in 2019 — just before the pandemic hit — I definitely finally understand why people go to the convention.
So I'm sitting here wondering if we'll get a real, live, convention-center-filling BlizzCon this year. I can see reasons why people would want to go to it — if the vaccine has been properly distributed by October, if we've finally got COVID-19 under control, would it be safe? Could Blizzard do it justice?
Obviously I don't know. But I think it would probably be too soon, frankly.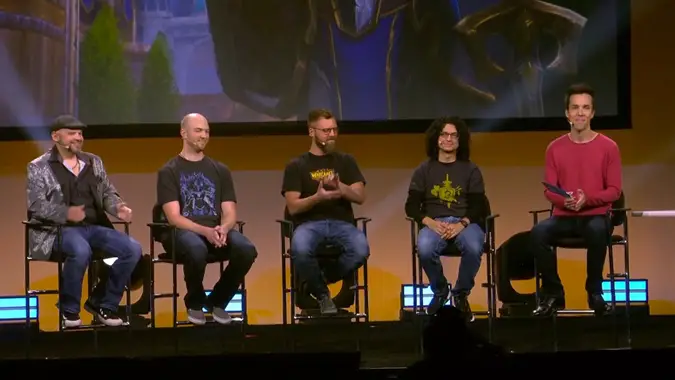 The truth I hate to say
Look, I really enjoyed BlizzCon 2019. I got to meet a lot of really cool people, see some amazing panels — it was really great. I liked it a lot. As socially anxious as I am, and as exhausted as I was, I thought it was really just one of the best experiences I've had in the past 10 years. But the COVID death toll in the United States is horrifying and California is not in a good place right now. As much fun as BlizzCon was in 2019 — and presumably also was in other years — it was the right call to cancel it in 2020, and it will be the right call to do so again in 2021. The fact is, until we get enough people safely protected as we can via vaccination, this is not a pandemic we can safely assume is over — it's been a crisis for almost a year now and shows no sign of slowing down. Even the most optimistic projections won't allow an event the size of BlizzCon by the end of October/beginning of November. Not even close.
I know people want to get back to normal. I often feel much the same way, although I admit, I'm better at dealing with long periods of relative isolation than most people. For a lot of us, the idea of a two-year gap where there's no BlizzCon feels extremely awful and I completely understand. But it's not safe, and it likely won't be safe before 2022. So while I can't say for absolute sure that there won't be a BlizzCon 2021 — or, at least not a physical, "out in the convention center" one — I think it is a fairly safe bet that Blizzard won't be doing one. In fact, the very idea of planning for one right now when hospitals are over capacity and emergency services are being told not to transport people to hospitals if they can't be resuscitated at home does not feel like a good idea.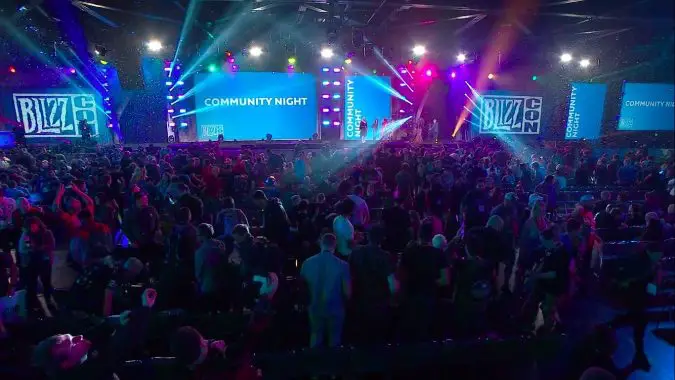 The planning stages are a lot of work
There are two other reasons I don't think a BlizzCon 2021 is likely. The first is that I simply can't imagine a lot of people being willing to fly into Los Angeles for the convention right now, for the reasons I listed above. Especially not the usual visitors from other nations. Traveling into a viral hotspot seems like it wouldn't be terribly popular right now. Of course, if the next few months go smoothly with vaccinations, maybe that will be less of an issue, but we can't count on that.
The other reason, however, is that in order for BlizzCon 2021 to happen, there's a significant amount of planning and working to bring it all together and I can't imagine we're even close to ready for all that right now. Blizzard just rolled out one of the fastest selling games in history with Shadowlands, and while Cyberpunk 2077 dethroned it, that's not bad for an expansion to a 16-year-old MMO to sell that many copies that fast. And they did that from home, while the company at large was also working on Diablo 4 and coordinating the slow rollout of Diablo Immortal testing, doing Hearthstone expansions and Overwatch from a remote work footing. Doing all that while also planning a massive monumental undertaking like a gigantic convention seems like a pretty big ask.
For all those reasons, while I'm sorry to be the bearer of bad news, I think Blizzard will wisely decide not to hold a conventional convention this year. I suspect we may get another BlizzConline in October/November, and I'd welcome it. It would definitely be the safest option. Considering how bad things can get, taking another year away from real world gatherings of that scope is probably just the safest, best option.