Why do you play World of Warcraft? What fun or small things make the game worth playing to you?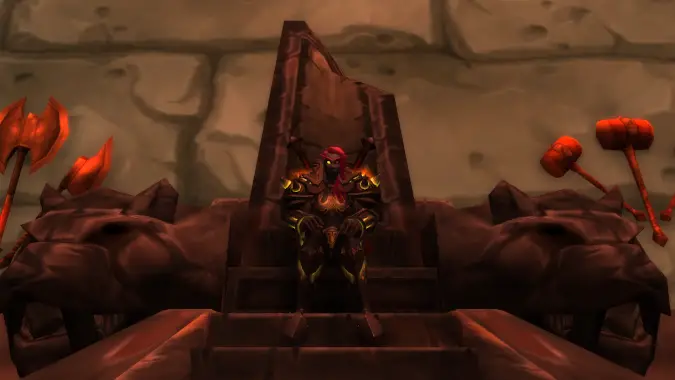 I play WoW because I freaking love the game. I love raiding with friends. I love collecting new loot, transmog in general, running older content for looks, seeing zones and exploring them for little surprises I didn't expect — all of it. I love running Callings with my wife, or going out to somewhere new to try to help her tame some new and exotic pet for her Hunter, even though I don't play a Hunter myself. I love playing Warriors and dual wielding giant two-hand weapons.
There are other, smaller things I love, like chatting with friends in my guild, or going and sitting in one of the big thrones in Blackwing Lair or Blackrock Depths. I love seeing the world from the air — I'll often fly up as high as I can get, dismount, and then ride a glider down to see where I end up. I love leveling yet another Warrior alt, even when I know I'll never get it past level 20. I love speculating on what the game's story is going to end up being, I love watching the expansions unfold and seeing players guess about the minutia of the game.
I just plain love WoW, and I keep playing it, even when Fury Warriors need serious buffs (which they totally do).
So that's my examples of why I play World of Warcraft. So now my question becomes why do you play World of Warcraft? What keeps you here, or brought you back? What do you find yourself engaging in, what content pulls you to explore it? Do you love Arenas or Rated Battlegrounds? Are you a big fan of Mythic+ dungeons? Do you like soloing and poking around on your own? What about this game, this 16-year-old MMO, has you still playing it or got you to start? Why do you play World of Warcraft?