WoW
Jan 15, 2021 2:00 pm CT
Secret Rooms and Lost Dredgers in Torghast make for WoW's own version of Treasure Goblins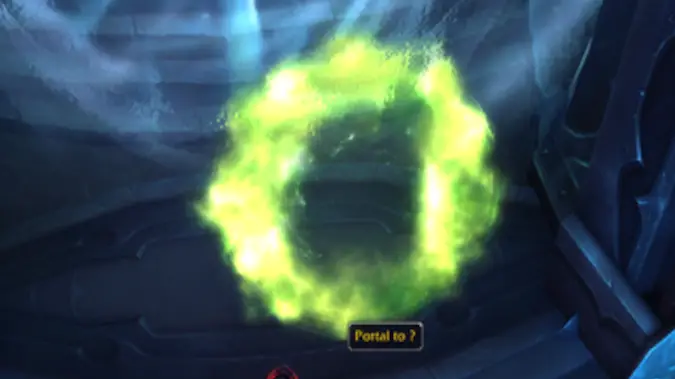 The headline's a little misleading — it's not actually a treasure goblin, and also it's not technically a goblin, but it's still pretty cool — but these new Lost Dredger mobs that spawn in Torghast allow you to farm up a lot of Phantasma and can even drop an Anima Cell letting you get even more Anima Powers, which makes your time spent in Torghast a lot easier and more fun. But in order to get the best use of these fine little fellows, you can't kill them right away — you instead want to get them running towards the exit to the floor you're on, according to Wowhead.
Basically, you want to get them running away by tagging them with an ability — they start off as neutral mobs with hearts full of neutrality so it's easy enough to get them moving by just whacking them. Then, once they stop, hit them again but try not to kill them until they drop all of their Phantasma and you see them drop an Anima Cell, upon which it's safe to put them out of their misery because they're out of Phantasma.
That's not the best part, though. If you hit them with a Ravenous Anima Cell, there's a chance that they'll drop a portal to a Secret Room full of jars to smash and you can get a ton of Anima Cells and thus Anima Powers from this room. Reddit poster CapstoneCrusher posted a picture of the portal, although it should be pointed out that this doesn't seem to happen every time — according to Wowhead it's more likely that they'll drop a Pouch of Phantasma instead of the portal. I still think that's really cool and a welcome addition to Torghast, but I'll be honest — I kind of wish they actually were Treasure Goblins, dropping some loot instead of Phantasma.
Not sure if these guys are permanent or just part of the Beasts of Prodigum event, but either way, have fun with them. I like this little touch of Diablo in my World of Warcraft.