When do you think we'll see patch 9.1 in Shadowlands? What do you think will be in it?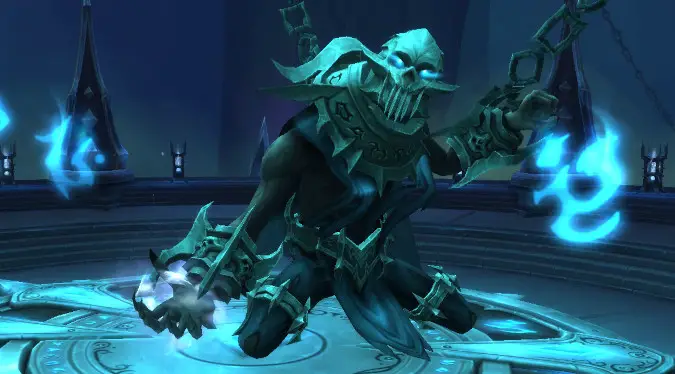 Well, we've finished up the Covenant Campaigns, and we're in the middle of Castle Nathria. That has me wondering — what's next, and when are we going to see it? Are we going to see a series of 9.x.y patches, like patch 9.0.5 or 9.1.5, and if so what will that look like? What content is coming next to advance the story? We were told that the Pathfinder achievement — and thus flying — in Shadowlands is coming in the first major content patch, but that's almost certainly just going to be part of what we're looking at. Are we going to get new zones, like (perhaps) Thros or wherever the Brokers come from? Will there be a raid or maybe a couple of raids, like the way we got Dazar'alor and Crucible of Storms in Battle for Azeroth?
I'd like to see a mega dungeon like Karazhan make an appearance in the patch, maybe something that could easily be broken up into two or three wings for five-person play. I'd also like to see new stuff for Torghast, maybe an elite mode that allowed for more difficulty and rewarded gear of some kind. Plus, it seems likely we'll see a bit more added to legendaries, perhaps the ability to get them above ilevel 235? Maybe a raid that shows us what happened to the Primus of Maldraxxus, and lets us finally free the Runecarver? (Because they're totally the same guy.)
But that's just me wondering. I have no idea when we'll see it or what will be in it when we do, although I'd be happy with a new zone, a dungeon or even dungeons, and a raid personally. Castle Nathria has been a fun place to go, and so, I'd be pretty happy to get to explore the other Covenants in a raid the way we have the Venthyr story in the expansion's debut raid experience. Maybe go after the Drust, or finally take down Kel'Thuzad? When do you guys think we'll get patch 9.1, and what do you think will be in it?