How long is a typical World of Warcraft play session for you?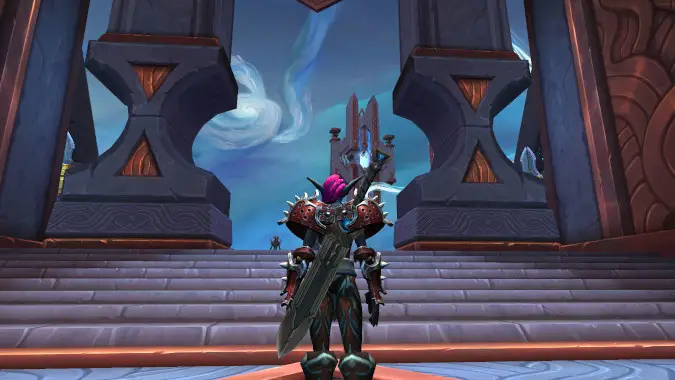 I recently realized that if I play World of Warcraft for more than two hours, I start to fade out, and I stop paying super close attention to what I'm doing. I used to think it was just boredom, but I can sit and read for multiple hours, even with books that I don't particularly find interesting. No, it's not boredom, it's more like fatigue. I simply can't focus that long on it. I mean, yeah, I've got the bad eyes and all that but honestly it feels less like eyestrain and more like I'm simply at a place where sitting down to play WoW for two to three hours is just about as long as I can endure before I need to go do something else.
Now, that something else can be as small as a 10-minute bio. I've pulled five- or six-hour sessions, but I need that break in the middle to get up, walk around, and take care of my body and its annoying need to purge waste products and ingest nutrients, or I just can't continue. I'm probably this way with console RPGs too, but with them I can just pause at any moment. World of Warcraft does not allow for a lot of pausing.
I find myself curious about other players, though. How long can you all last at WoW? Do you pull up to 10-hour stretches like it's nothing? Are you running six dungeons a day, no stopping? Or are you like me and you find you absolutely have to stop and at least walk around a bit after a couple of hours of gameplay? How long are you playing WoW at a stretch, are you finding a moment when you have to stop, or can you just Energizer Bunny your way through for long stretches of time? How long can you typically play WoW for in one go?
(Editor's note: Please remember to always practice safe and healthy gaming habits <3)