Upcoming Avatar RPG will let you roleplay being a bender in The Last Airbender and The Legend of Korra eras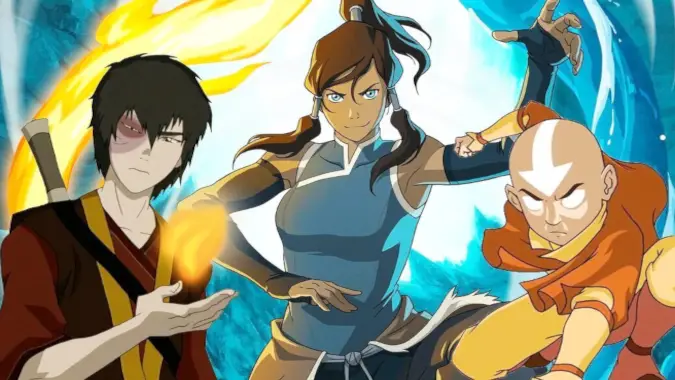 Magpie Games, the folks who made the excellent Masks RPG, have acquired the license to produce the official role playing game for the Avatar franchise. I've already seen people say this is one of the better licensing matches between a property and a company and I have to agree. Magpie's previous games have shown a real sympathy with characters like those that take center stage in the Avatar universe, whether we're talking the fun of the first season of Avatar: The Last Airbender or the extremely high stakes of season three when Aang confronts Ozai. And frankly, Korra and her friends are a lot like the young heroes of Masks: they mess up, but they're stepping up to take their places in the world. Sometimes that means fighting a cult that hates benders and wants to take their powers away; and sometimes that means dealing with a movement that wants to conquer not just the Earth kingdom but all of the world.
I'm fascinated to imagine how the game will handle the various Bending abilities and can't wait to see these characters and adventures brought to tabletop play. Magpie mentions Playbooks, which implies this will be another Powered by the Apocalypse game like Masks was, and that's likely going to be a good decision due to how simple the system is to learn and play. There will be a core rules book (due out February 2022) to be followed by Republic City (August 2022) and Spirit World (February 2023) sourcebooks, so it feels like it will be possible to set your campaign during the events of either of the series. Perhaps you can also move forward or backward in time, creating a campaign during the period when the Fire Nation spent a hundred years looking for Aang, or long after Korra in a newer century with new threats and challenges. You could run a campaign set during the period Republic City is growing up and the Boomer-Aang squad are all growing up alongside it. Just imagine watching young adult Sokka get harassed mercilessly by young adult Toph — tell me that wouldn't be worth it.
Frankly, Avatar and Legend of Korra are some of the best TV I've watched in the past decade — fun, exciting, and unafraid to tackle some pretty serious storylines dealing with trauma, the legacy of the past, abuse and more without either dumbing them down or letting them smother the bright moments. You can enjoy watching Sokka get a bit weird on Cactus Juice, weep at the suffering of the show's true star Appa in that one episode (you know the one), or feel the anguish Korra goes through after surviving Zaheer's attempt to poison her. It's an extremely rich seting, with fantastic vistas and terrifying entities, and I'm hopeful the game will live up to the source material.
Heck, maybe even put in a Korra/Asami kiss, guys. It's canon.
The core rules are slated for February of 2022, with the Republic City book in August of 2022 and the Spirit World covered in a later release aimed at February 2023, so there's a bit of a wait before we'll get to see it. I'm still pretty excited.