How do you think the Legendary upgrade system could be improved?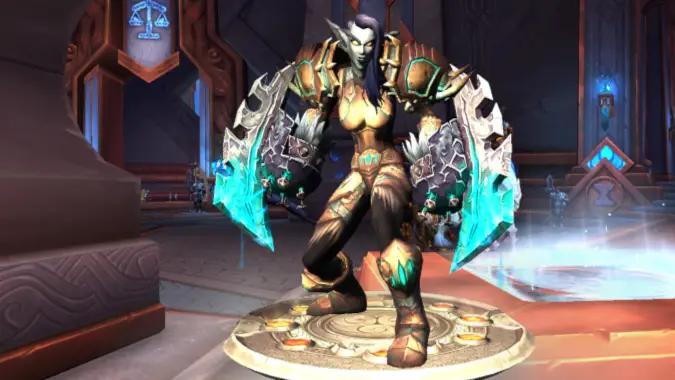 I finally upgraded my legendary, and there are parts of the process I like — like farming for Soul Ash in Torghast, that part I enjoy as long as I don't do the Chorus of Dead Souls, that I hate. I don't hate picking up the upgrade pieces from the AH, as the price has dropped so it's merely very, very expensive, and no longer do you have 1.5 million gold expensive. In case it's a surprise, no, I don't have 1.5 million gold. I barely have 20k gold most days. I fail at money in game and IRL.
But I picked up the Shadowghast Waistguard 210 piece on the AH for cheap and I ran Torghast for the Soul Ash and popped my belt up to 210, with the next level on deck for after I grind up my Soul Ash next week. Granted, the legendary belt I have is not ideal, but I can't get the legendary power I want to drop so I might as well get my belt up to snuff. Heck, maybe they'll fix it in 9.0.5 so that the Haste power isn't so meh.
But that's the breaks with Legendary powers, and I'm not really even all that upset about leveling up a Legendary when I'm also working to get a better power for a new Legendary once I get it. But I don't mind asking you guys, does that aspect of crafting and leveling a Legendary item bother you? And if not, what does bother you about it? Is there anything you dislike about working to improve your Legendary item, would you rather it worked differently, and if so how in particular would you change it? If it were me, I'd prefer not having to continually buy the upgrade items (or craft them, I suppose, as I have only recently learned how to do that) if I could skip that part.
What about you all? How do you think we could make upgrading our Legendaries better?