There will not be a gold cap on Classic characters who continue onto Burning Crusade Classic servers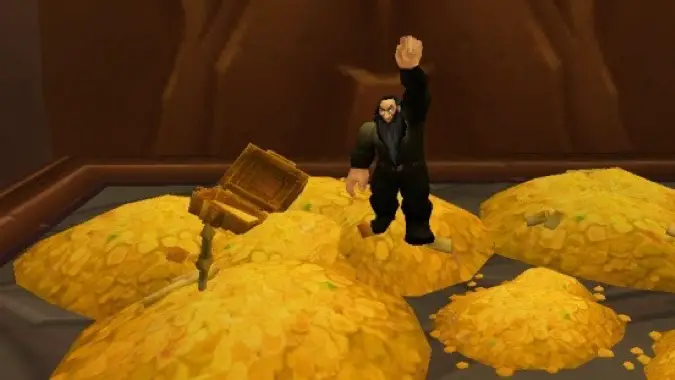 We're in full swing with the BlizzConline news, and among those was the news that Burning Crusade will be coming to World of Warcraft Classic.
During our interview with Lead Software Engineer Brian Birmingham and Executive Producer John Hight, we had a chance to ask about how Blizzard plans to handle gold transfers to the upcoming Burning Crusade Classic realms.
The [Progression servers] will [take] all of your gold, your guild, your Auction Houses, your mail, and go directly into Burning Crusade if that's what you choose to do. So you'll be able to bring all your gold with you.

We really felt like — even though there are some concerns — the things that allow people to get all this gold so quickly are knowledge and experience and willingness to put in the time and effort. And we wouldn't want to take that away from anybody who has thought ahead.
A big part of the above is due to the fact that current-era servers will actually become the Progression servers, with "Era servers" being where you actually copy your current Classic characters, should you choose not to progress to The Burning Crusade.
At the moment, players have a few options for how they want to handle said character transfers in WoW Classic:
Leave your Classic character on a "Progression realm"
Transfer your Classic character on an "Era realm" that won't progress to The Burning Crusade
Clone your character — for a fee — so you can get the best of both worlds
Of course, there are some concerns about players (or guilds) potentially abusing this system to transfer massive amounts of gold, as well as concerns about the expansion starting out with an inflated economy. I understand Blizzard's desire to not shortchange — as it were — players who have saved up gold in preparation for this, but I also get that the impact on the economy won't be small. We'll see if anything changes before Burning Crusade Classic officially launches, but for now, your gold's coming with you!