Burning Crusade: Classic is coming to World of Warcraft in 2021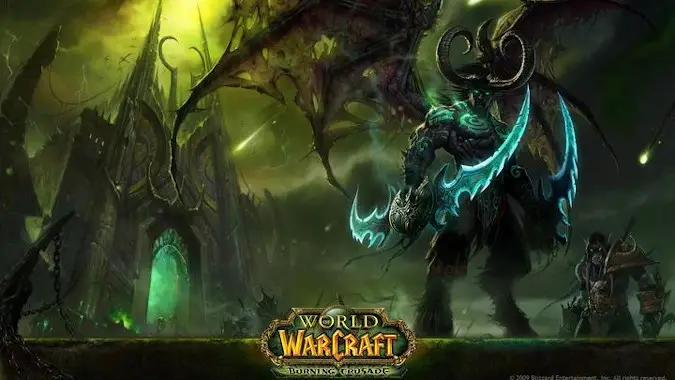 The rumors, much like the Dark Portal itself, have been swirling for a while now, and according to an accidental press-kit leak from Blizzard, it looks like they were true. Read on as we break down the details.
Please note: This article will discuss spoilers for BlizzConline 2021.
Burning Crusade: Classic is coming to World of Warcraft in 2021! Fourteen years later, the first expansion to WoW will be released once again, giving new players a chance to experience it for the first time, and veterans an opportunity to revisit it, and quench their nostalgia.
Although not every detail about how the expansion will roll out is known as of yet, some very important bits have already been revealed. Perhaps the most important one concerns current WoW Classic players. It turns out that they will be given the choice to either advance their existing characters into Burning Crusade — along with their current realms — or to be moved to brand new servers that will remain locked into WoW Classic content as it exists now, which are being called "Classic Era" servers.
Payment and subscription woes shouldn't exist: The same subscription model that is already in place for WoW Classic will continue to exist for Burning Crusade: Classic. If you pay for a regular World of Warcraft subscription, or add game time in any other manner (such as through the WoW Token), you will be granted access both to the live game (Shadowlands) and to the Classic game (with its current servers, now advanced to Burning Crusade content, and its Classic Era servers).
The remaining hot topic is one about how exactly content will be rolling out. And it seems like, once again, things will remain relatively unchanged from how they were for WoW Classic — which had its "six phase plan" culminating in the release of the Naxxramas raid on phase 6. For Burning Crusade: Classic, a similar plan will be deployed, and we have already been teased about some of the major landmarks in it: the opening of the Black Temple, the release of the Zul'Aman 10-player raid, and the war being moved to the Sunwell in what will likely be the final part of the cycle.
All that is left is for us to speculate if every raid and dungeon will still be released in the same manner as they originally were, or if Blizzard might decide to change things up in order to correct what could have been perceived as mistakes in the original Burning Crusade content schedule. Perhaps we could see a difference in how the raids from the initial tiers roll out, such as Karazhan being released on its own, and only being followed by other raids of that tier — like Magtheridon's Lair and Gruul's Lair — later on? Time will tell.
For now, all we can do is wait and see how things go. We can't exactly say that it's a surprise that Burning Crusade: Classic is coming out this year, but it's certainly good to see a healthy WoW in all of its facets, catering to many different types of players.