Mercenaries is a new Hearthstone mode inspired by roguelike card game Slay The Spire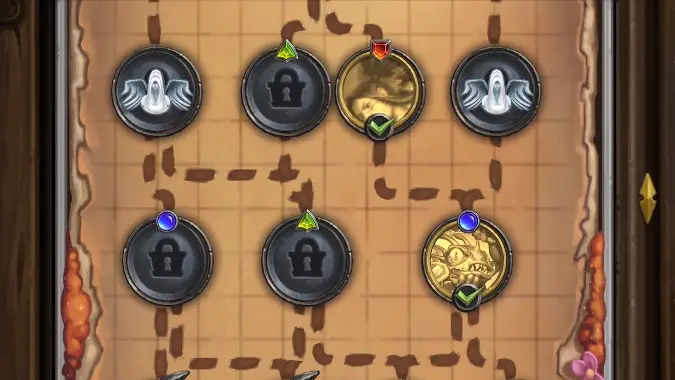 A new game mode is coming to Hearthstone! Joining Battlegrounds as an alternative game mode, BlizzConline has briefly previewed a new roguelike game mode where you can collect and become iconic characters such as Sylvanas Windrunner, with varying levels of power. At first glance, Hearthstone Mercenaries looks like a mode that has taken lots of inspiration from games like Slay the Spire. Think of it like a strategy RPG sprinkled with roguelike missions. The lone slow pan shown in the BlizzConline opening ceremony revealed outlines different paths of progression that can be chosen, and the adventure will change from run to run, with different bosses and lots of other paths to explore.
Before your Mercenaries run starts, players get to put together a team of Mercenaries from their own collection. Each Mercenary has their own set of abilities and can earn experience and loot by winning battles that will lead to turning into more powerful versions of themselves. The game has a quick combat system that will reward you for correctly anticipating moves. Prior to each fight, you get to pick the actions that your Mercenary team will make while your opponents get to do the same before watching the end result of that engagement. Encounters will be randomly generated on every run and rewards will increase the strength of your team en route to the final boss.
Oh by the way, there's also a PVP mode so you can see how your Mercenary teams stack up against your friends!
No release date has been announced for Mercenaries other than it is scheduled for later this year. We hope to learn much more as the details unfold during BlizzConline.