Hearthstone adds spell schools to the game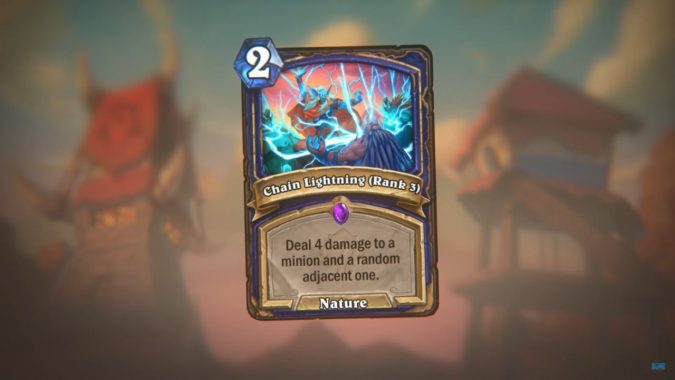 The game of Hearthstone is about to get much more fiery — and frosty, and shadowy, and… "arcane-y," and a multitude of other flavors! A new spell school mechanic is coming in Hearthstone's Year of the Gryphon and the upcoming expansion, Forged in the Barrens.
Chain Lightning, a new Shaman spell, was classified as a "Nature" spell. And that wasn't just for fluff or flavor either: Hearthstone Game Director Ben Lee confirms that Spell Schools are being added to the game as a new mechanic. And this isn't just for new cards from the next expansion either: the team is going to retrofit existing spells to fit into those schools as well!
What this entails to the game is yet to be seen, but it definitely seems to add not only flavor, but some much-needed complexity. It's easy to imagine that classes like Mage and Shaman will now have decks that revolve around using their Frost or their Fire spells, and that there will be other cards that will synergize with a specific Spell School for increased effects. Perhaps the days of a Freeze Mage that uses Fireball are no more, since those types of decks will favor nothing but spells of the Frost school due to their own synergies.
If we were to take World of Warcraft as an example and begin to speculate, we could imagine that several schools will fit multiple specific classes. Holy for Paladins and Priests, Shadow for Priests and Warlocks, Fire for Warlocks, Mages, and Shaman, Arcane for Mages and Druids. We could have certain neutral cards that benefit specific schools, which would make those cards more attractive to some classes than others. There is definitely an immense amount of potential here.
Exciting times are ahead! Soon we should have more information, but for now we can let let our imaginations run wild with this new mechanic that is sure to change the way we look at cards, both old and new.