Diablo 1's Rogue is the newest class to join the fight in Diablo 4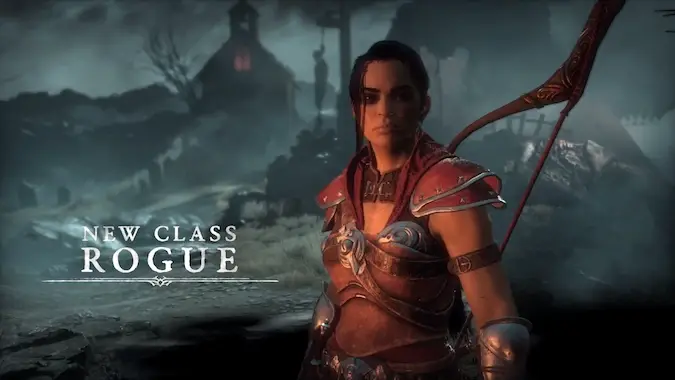 Fans wanted some real meat about Diablo 4 at BlizzConline, and they got it: the Rogue will be a playable class in the upcoming game. This class dates back to the original franchise, and Luis Barriga, said that she'll be reimagined and reinvented for this new chapter in Sanctuary.
The Rogue was introduced with a cinematic that highlighted some gloriously grizzly ties between the character and the church, with the self-professed thief and murderer participating in a, let's say unorthodox, confession. And Luis Barriga, game director for Diablo 4,  hinted that severed ears may have more meaning and importance in the game.
The presentation showed a few glimpses of the Rogue in action, with snippets of gameplay as it currently stands. The Rogue'swill have a choice of focusing bow combat, such as a quick-firing of several arrows, but will also have the option to go in a dagger-focused style, which might look a bit like the Diablo 2 Assassin. It also looks like the Rogue will have some impressive mobility with a lot of zippy dashing — and the trailer included a great slow-motion leap off of a horse into a fight.
Barriga also said that players will be able to customize the character's look and background to get the feel they most want. That personalization has been a core part of the messaging about how Blizzard is approaching Diablo 4. We can expect to see lots more about this class announcement in the Diablo panels throughout the weekend, so stay tuned for more gameplay news.