Hearthstone flies into the Year of the Gryphon with major changes, new cards, and new game modes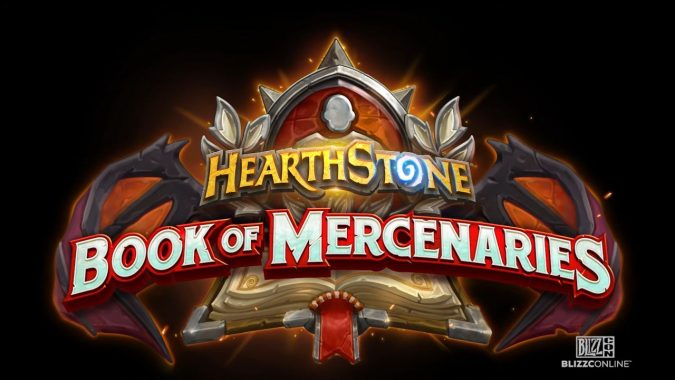 Hearthstone will not only mark the Year of the Gryphon with the typical set rotation for Standard, the first expansion of the year will involve players visiting the Barrens in Forged in the Barrens. Not only that, the Basic and Classic cards are getting overhauled. Hearthstone veterans like myself will get an opportunity to revisit the game when it first came out with Hearthstone Classic. Lastly, another new game mode has been announced called Mercenaries.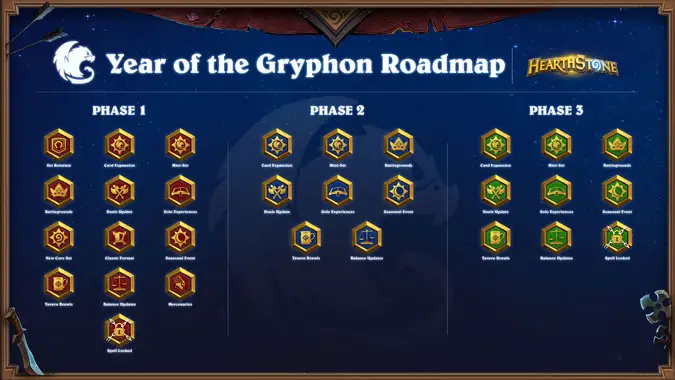 Before we go any further, this is the official roadmap for the Year of the Gryphon.
As you can see, the upcoming phase 1 will have the bulk of the updates discussed during BlizzConline. The mini-set for phase 1 will debut later on, as will several other new features that will be fun to speculate on over the coming months.
Forged in the Barrens
The first expansion for the Year of the Gryphon is Forged in the Barrens. This expansion set will introduce 135 new cards. To be specific, 10 Legendary Mercenary minions (one for each class) will be added. Spell schools are a new mechanic entering the expansion for both new spells and will retroactively affect previously released spells. Personally, I see this adding some additional depth and complexity to the game. Forged in the Barrens Mega Bundle is now available for repurchase and it comes with 85 card packs (and five of them will be Golden Card packs), two random Golden Legendary cards, a Hamuul card back, and an alternate hero, along with Hearthstone Battlegrounds bonuses that will be active until the next expansion. The Pre-Purchase bundle comes with 60 packs, two random Legendary Cards, and the Hamuul Runetotem card back.
Year of the Dragon cards will be rotating into Wild. Once this occurs, Basic and Classic cards will move to Wild under the Legacy set.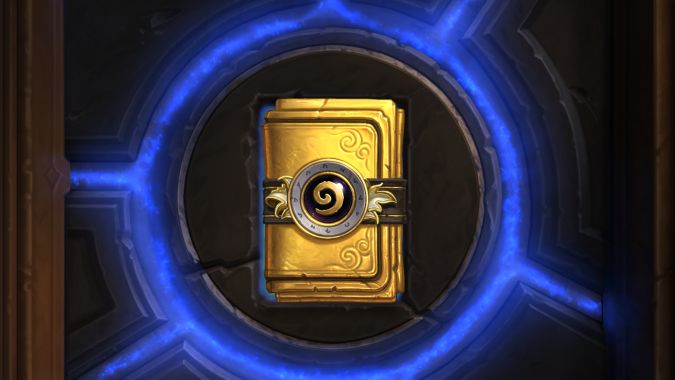 Core Set
One of the major changes mentioned recently has been an overhaul of the Basic and Classic cards that are in the game. There will be 235 cards — both new and released before. To be specific, the Core set will feature 160 class cards and 75 neutral cards which replaces the Basic and Classic cards and will help keep Hearthstone updated and give new players a lower barrier of entry to get into the game. Expect the Core Set to be updated on an annual basis as cards exit the set and other cards enter the set. Magic: the Gathering players will be familiar with this concept. Some of them will reimagined Legendary minion versions of famous dragons, like Deathwing, Malygos, and Ysera.
By the way, the Core set will be free.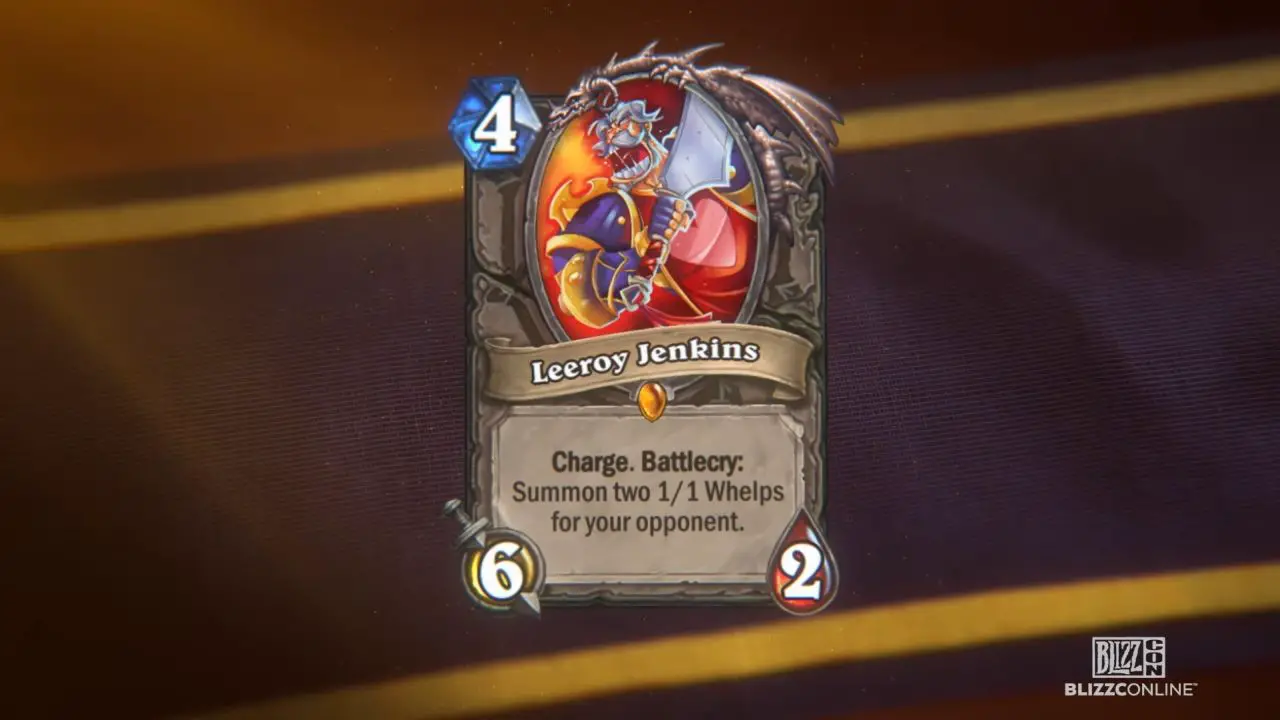 Hearthstone Classic
Want to go back in time to 2014 when the game first came out and to scratch your overpowered hunter itch? This mode is for you! Yes, that's right, Hearthstone Classic gives people who never an opportunity to experience the game with cards as they were prior to any changes. This game mode will be available alongside both Standard and Wild. It will feature its own set of rewards and rankings. Can't wait to play that Face Hunter again!
Make sure you login as you'll get one Golden Classic Card pack once patch 20.0 goes live.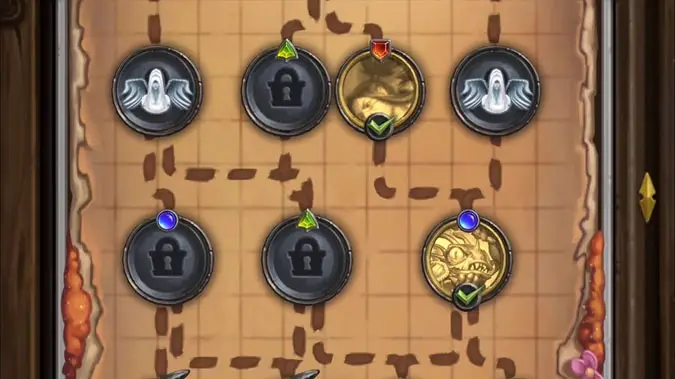 Hearthstone Mercenaries
A new game mode that will be coming soon to Hearthstone is Mercenaries! Not much detail has been released about this yet, but we know that it is a single-player competitive game mode. You get to assemble and upgrade teams from powerful heroes and villains from Azeroth as they head in for tactical battles. Your mercenaries will gain new experience, gear, abilities, and turn into more powerful versions of themselves in different roguelike missions.
Alas, no release date has been announced yet for Forged in the Barrens.