The Maw expands to bring us Korthia in patch 9.1, a new zone full of quests, creatures — and mystery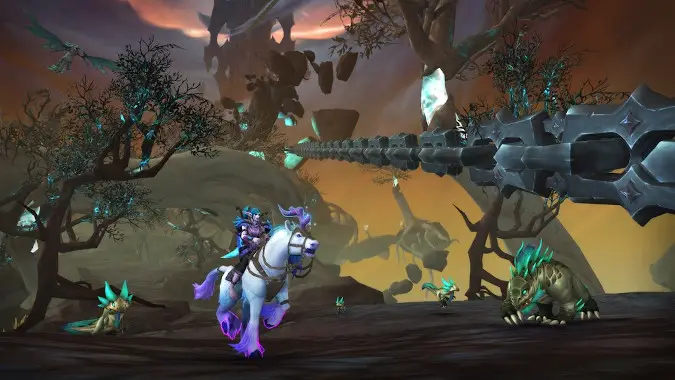 The Maw is expanding! At the end of the cinematic for the Chains of Domination patch, the Jailer has attached those titular chains to a piece of land. That land is Korthia, The City of Secrets. This once-ancient land is being pulled back into the Shadowlands and down into the Maw.
This land has been lost to the in-between, that space between zones. Korthia holds information about the First Ones, mysterious figures who pre-date the Titans. This is what the Jailer is truly after. The Covenants need to come together and stop him as he ventures into these lands to seek out this crucial knowledge.
This new land will become the largest area of the Maw. It will allow the Covenants to establish a foothold there and start to make progress into new areas, or to move into previous parts of the Maw. More importantly, it will introduce new mounts and pets. In Korthia we will find new creatures and wildlife, as well as familiar inhabitants from Oribos, like Attendants, and Protectors. We'll also see some of the same structures from Oribos. Eventually, those from the Covenants will start to populate the place.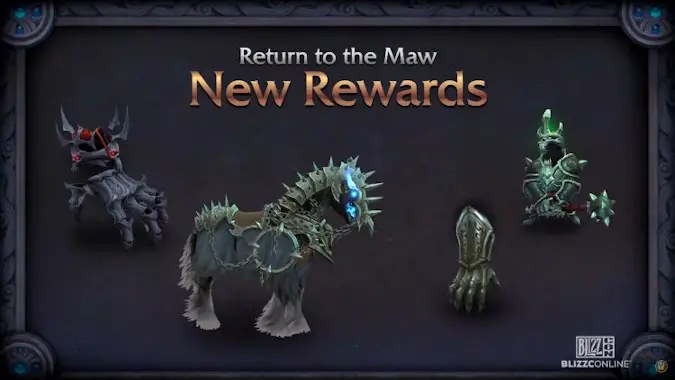 At BlizzConline, we were shown some mounts like the Spectral Steed and the Severed Hand of Domination, which allows you to ride in the wrist of the metal glove. We also stole a glimpse of some new pets, like the Minion of Domination, a little suit of armor with a mace.
Korthia will be a new area for quests, exploration — and to break up the monotony of the landscape of the Maw. It looks like it will be the central point tying together the next phase of the Covenant campaigns. All four Covenants will work together towards a single goal, which will lead into the next raid, in Torghast. You'll be able to use your ground mount in the Maw, and fly in the four Covenant-controlled zones outside of the Maw. By including the new area within the Maw, this allows us to mount there, but not fly — a nice compromise for a new questing area.