Be prepared: Burning Crusade Classic will have five content phases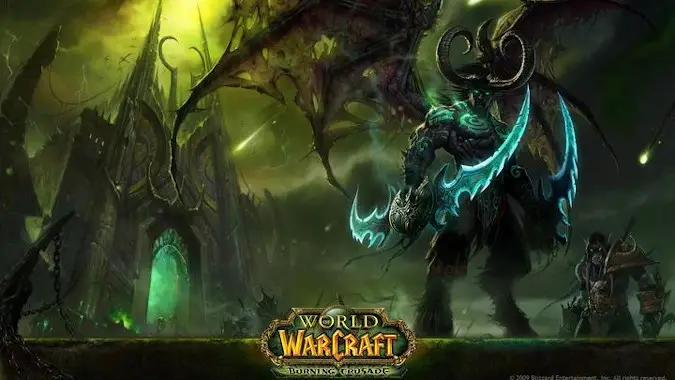 When World of Warcraft Classic was first announced, one of the biggest questions was how the content would be rolled out. While the base code was set at 1.13 — thus a snapshot of the game at the end of Classic — the major group content was released as if the game was starting at the beginning, starting with Onyxia and Molten Core and ending in phase six with Naxxramas.
So with the announcement of the forthcoming Burning Crusade Classic at BlizzConline, that question has returned as well. Fortunately, we didn't have to wait long for an answer, as during the Deep Dive panel for the expansion the 5 phases were laid out for us, as well as a prepatch interval I'm terming "phase zero".
Phase zero is designed to lay out the groundwork for the opening of the Dark Portal, while at the same time giving players the opportunity to adjust to the Burning Crusade. It is expected at this time the level 58 boost will be enabled, and players will be able to level new Draenei and Blood Elf characters.
Phase one begins with the opening of the Dark Portal, and will include PVP Arena Season 1 as well as the Tier 4 raids Karahzan, Gruul's Lair, and Magtheridon's Lair.
Phase two will see the release of the Serpentshrine Cavern and Tempest Keep (aka "the Eye") allowing players access to Tier 5 gear, while PVP Arena Season 2 will begin.
Phase three is when we get to Tier 6, with Battle for Mount Hyjal and Black Temple raids opening. Mount Hyjal was technically available at the release of Burning Crusade, but it was inaccessible because the attunement required defeating Kael'thas in Tempest Keep first. PVP Arena Season 3 begins with phase three as well.
Phase four has us going to the troll land of Zul'aman, where if we're not careful Zul'jin is going to bury us there. Arena Season 3 will continue during this phase.
The final phase, five, sends us to the Isle of Quel'danas and Sunwell Plateau, where we find out that phase two was merely a setback. The final PVP Arena Season 4 will start with this phase as well.
While we do know that Burning Crusade Classic is scheduled to release in 2021, a schedule for the phases has not yet been revealed, so keep checking back with Blizzard Watch!
Originally posted 2/19/2021. Updated 2/20/2021.