Diablo 4 will let you completely customize your character's look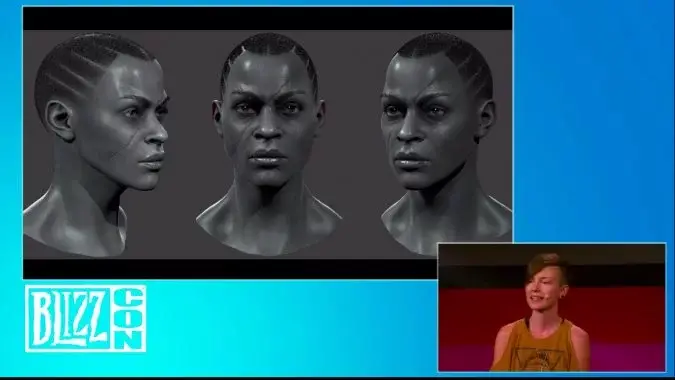 For the first time in the Diablo series, you'll be able to play a character that looks more like you, or whoever you want your hero to be. The five character classes of Diablo 4 will offer a lot more customization than the previous game, and will be featured more prominently in the game's storytelling.
The new game will give you the option to do more than change your gender from man or woman (although that dated binary still seems to exist). You'll be able to change your appearance from set options that include different hair styles, ethnicity, eye color, scars, and jewelry.
At BlizzCon, the team showed off different versions of the Sorcerer and Sorceress class that showed off a variety of face shapes and effects. They specifically used the word "curated" to describe the options, so it's unlikely that you'll be able to fully customize your hero with a bunch of sliders like in other RPGs. That said, it's nice to see the ability to be a black hero in a series that's been inexcusably light on them so far, as well as people of different ages too — something games severely lack in general.
Diablo 4 will also include your character in cutscenes, which furthers the game's support of your own actual role-playing. You won't be forgotten as just another demon-slaying hero; you'll be uniquely you. Not only is this exciting for people who have a hard time connecting with the series' previous appearance options, but also for people who want to differentiate themselves in the game's new dynamic multiplayer. When you're battling a world boss together, nobody will forget your Sorceress or Druid.
Blizzard said there will be an equal amount of customization for each class for anyone that was worried that their favorite would get neglected. The game's early in production though, so it seems like we won't see much of those options until a later date. But what's visible so far looks promising.