Diablo Immortal will handle lagging out — but don't think you can abuse it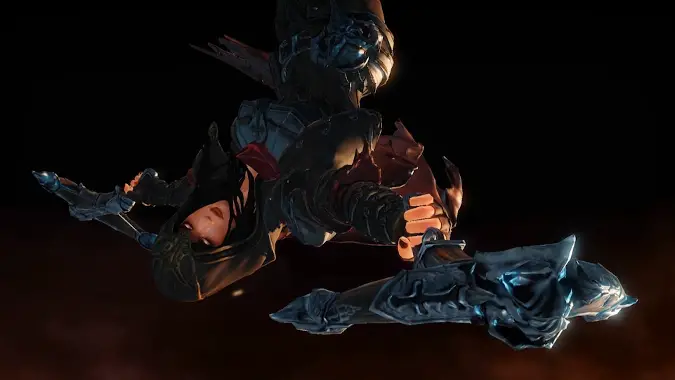 Blizzard Watch had a virtual chat with Diablo Immortal's Lead Producer Caleb Arseneaux and Senior System Designer Kris Zierhut on DiabloCon BlizzConline Day 2. Sure, you could be interested in another World of Warcraft patch too, but we're talking about three different Diablo games this weekend. When raising concerns about mobile lag, Arseneaux and Zierhut were able to address our fears confidently.
The first facet of accommodating the inevitability of mobile lag actually focuses around Blizzard's project partner NetEase. Their engines are purpose-built for mobile platform challenges, accommodating transitions from cellular to wifi seamlessly. With Immortal, the Blizzard Team wanted to ensure players will flip between connections without interrupting the session. The team also wants players to have the flexibility to play in high ping scenarios. As part of the recent technical alpha, influencers were able to test play on the Australia server and stream the experience with little-to-no performance impact.
Lagging out of your current game is definitely taken into account by the Immortal team. Your current session will be preserved for "multiple minutes" (time estimate not yet available), so a network disconnect will not immediately pull you out. Your rift or dungeon does not automatically end with a disconnect (an experience many are familiar with in Diablo 3). Instead, you will have the opportunity to reconnect during the timeout window.
Another piece of good news for players — your crests will not necessarily be lost to you after applying them to modify a rift. Say you completely disconnect and cannot rejoin during the allocated window. If you've invested resources into the rift and fully disconnect, those resources return to you via the in-game mail system.
That said, Blizzard isn't about to let this system be manipulated if, say, a rift isn't going your way. After all, a common method of perfecting your greater rift runs in Diablo 3 is to enter the rift, check the map, exit, and repeat at the cost of your Greater Rift Keystones. This workaround basically won't exist in Immortal. If you should exit the game, then rejoin — surprise! Your elder rift or challenge rift is still there.
More testing is on the way for the Diablo mobile title, so you can be sure that issues like this will be issues will remain high on Blizzard's radar. Honestly, this is the attention to detail I was hoping for with a Blizzard dedicated-to-mobile title, and they're not out to disappoint. Blizzard wants to "make the most complete Diablo game they can…with adjustment to the platform," and their design philosophy is shining through.