Patch 9.1 will unlock flying in Shadowlands — but only in four zones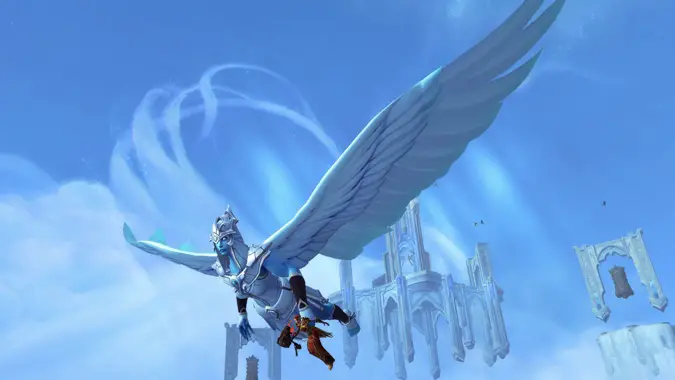 In patch 9.1, we'll finally be able take to the skies on flying mounts in the four original Shadowlands zones: Bastion, Maldraxxus, Ardenweald, and Revendreth. Game Director Ion Hazzikostas and Executive Producer John Hight already stated this would have been the case, and Shadowlands' own version of the Pathfinder would be coming in "the first major patch," but now we have more details on how and where we'll be able to fly.
While we've previously speculated that unlocking flying would require a Pathfinder-like achievement that would require a fair amount of effort to reach, all you'll need to do is complete the story campaign and reach a certain level of Renown. But how long it'll take us to reach that point was unsaid. Much like other Pathfinder achievements, when you unlock Shadowlands flying on one character, all of your alts will be able to fly in the Shadowlands immediately.
In addition, each Covenant will be providing their own mount in multiple skins as a part of the reward for earning Renown — I would suspect that only the default color will be a reward, while the rest will require Anima to purchase.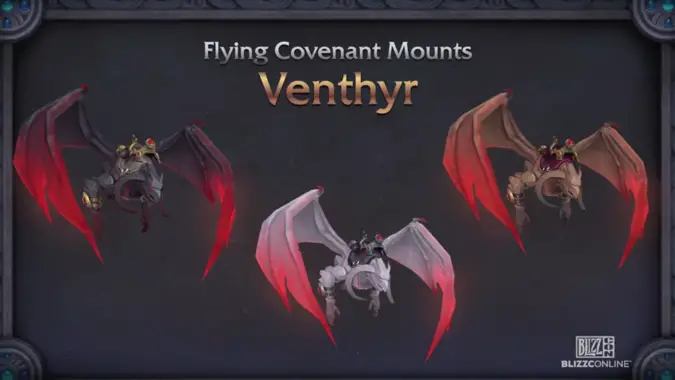 The Jailer is very much against player character flight
What could be taken as a negative surprise is that flying in patch 9.1 will not extend itself to zones beyond those first four — which, of course, means no flying in The Maw. But if you think about it, that was fully expected: The Maw is a largely inhospitable zone where merely getting around is supposed to be a challenge. Since only certain specific mounts work in The Maw, and those mounts are supposed to be a prize that you feel compelled to go after, it would be very strange if we could all suddenly just use our regular flying mounts in the place.
However, though the Jailer is still anti-flying, he does seem to have relaxed his stance on mounts in general. I think we all heaved a sigh of relief when Jeremy Feasel said in the middle of his BlizzConline presentation that our mounts will now heed our call within the Maw in patch 9.1. No further details were given, but that was enough for us to relax a little.
Flying also will not extend itself to the new zones that will be added in patch 9.1. Again, that shouldn't be a surprise, because it's not very different from how things were done in previous expansions. During Legion, players still had to explore Argus on foot, even after unlocking flying — but in Battle for Azeroth, once players completed the new Nazjatar zone and unlocked flying, we could fly there. It's possible flight could be allowed on future Shadowlands zones eventually, but we definitely won't be able to fly in new areas immediately.
Nevertheless, it's certainly nice to see flight being added in the first major patch of an expansion rather than on a later one, as has been the case lately. Stay tuned for BlizzConline and Blizzard Watch for more information.
Originally posted 2/17/2021. Updated 2/20/2021.