Tazavesh the Mythic-only (for now) mega-dungeon to arrive in patch 9.1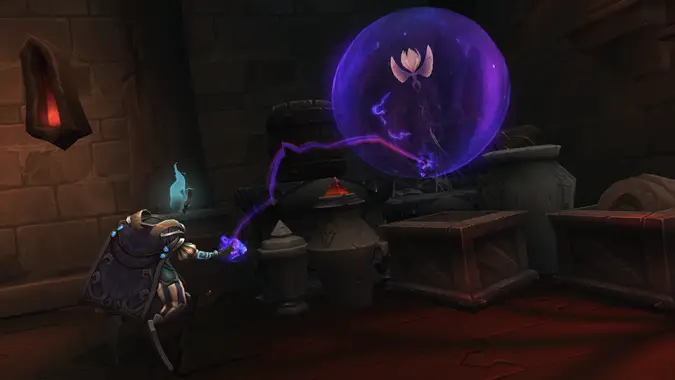 The Brokers have always been one of the more mysterious and unnerving elements in Shadowlands, and we'll be getting a closer look at them in patch 9.1. A new mega-dungeon called Tazavesh, the Veiled Market, is on the horizon with a new mount, pets, drops, and — if experience is any indication — lots of opportunities to blame the tank or healer when something inevitably goes wrong.
Blizzard's given us a brief peek during BlizzConline, and here's what we know so far: There'll be a quest line leading to the dungeon itself, and the story inside has you chasing a Broker who's stolen something you'd really rather she didn't have. You'll wind your way through a dungeon with eight bosses, one of whom is the "Infinite pirate dragon" that's already starting to approach meme status. Tazavesh will be Mythic-only at launch ("For now," Blizzard has clarified), and yes, there will be a Hard Mode available. Unknown as of yet: Whether the dungeon will provide any answers to Bwonsamdi's cryptic warnings about what the Brokers are up to (though developers have indicated that it will provide some insight into their culture).
Operation: Mechagon's influence is pretty obvious here, and that might be the best template for some guesses. It's likely that Tazavesh will eventually become available through the Heroic Dungeon Finder, and that it'll be split into two dungeons for both that and M+. Honestly? What we've seen so far looks pretty cool. I look forward to running it hundreds of times and never getting a single pet.